Webster Leiden to Hold Model UN Conference April 9-11

Fancy trying your hand at solving the Israeli-Palestinian conflict or the South China Sea? Or, rather, solving it from the point of view of different world powers?
Webster University Leiden Campus will provide this opportunity for students through the upcoming Model United Nations (MUN) web conference. The event will allow around 100 or more international students to "sit at the table" of United Nations committees and try to come up with solutions for the world's most pressing problems.
The conference, which runs from April 9-11, costs €5 to attend as a delegate (free for committee chairs and observers) and is the first ever run by Webster's Dutch location. It is open to students from any campus, and can be beneficial to students in any academic program or major -- including those who can serve as part of the "press office" for the conference.
Anoushka Anand, department assistant for the international relations department at Webster Leiden, has taken part in MUN conferences since her pre-teens and will be the well-qualified secretary general of this one.
"These conferences are for students to gain some knowledge about international affairs and politics and have a chance to create a mock version of the UN in a different field they enjoy," Anand explained. "You can look at human rights, the environment, security: it's really up to you."
Available Topics to Address
The conference includes various committees, which can be expanded if more than 100 students sign up, and each focuses on two conflicts. The "Security Council," for instance, will address the South China Sea and Israeli-Palestinian conflicts, while the "African Union" will look at the effects of Covid-19 in South Africa and combatting terrorism in eastern central Africa.
Delegates who sign up can provide a preference for a first and second choice of country and topic; then, once these are assigned, they must submit a short position paper on their country and the issue. The committees, in the course of the weekend, come up with a working paper, draft resolution and final resolution.
"Usually delegates who have experience understand that you have to keep in mind countries' financial abilities, as well as the constraints of the UN," Anand adds. "Certain things are infeasible in terms of solutions, and committee chairs check the working papers; although sometimes we do allow a few unrealistic options as it creates a condition of creativity for students to think outside the box."
The conference is an important part of teaching at Webster Leiden, according to Prof. Nives Rumenjak, head of the international relations department. "There's a real synergy between the international relations department, our faculty teaching and two student clubs, the International Relations Club and the Model United Nations Association," Rumenjak said. "This really makes this conference unique."
Virtual Environment Creates New Opportunity
"We have great know-how, and what became a threat last year in the last lockdown when we had to miss participating in two conferences in Vienna and Budapest became a unique opportunity," Rumenjak added. "We have built good technology for virtual classes and we said: why don't we organise a conference online?"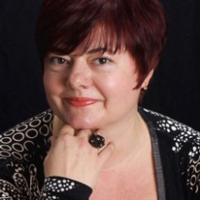 Three years ago, the University also started an undergraduate class in the model United Nations concept. "So far it's a success: students in all kinds of departments can all take this course as elective, have fun at the conferences and earn points for their study," Rumenjak said. "Also on a graduate level, we have a class that could give extra credits to students who want to attend this conference, United Nations in International Politics."
Prof. Rumenjak adde that students from all over the world are welcome, and Webster Leiden wants to make the conference into a tradition every spring, building international connections. "It's much easier to have students from the entire world if you do this virtually, and we at this university have a unique network of international conferences," she said.
From a teaching point of view, the conferences help students build valuable skills, says senior international relations lecturer and adjunct professor Jill Adler, who teaches the Model UN courses. "The MUN conference gives students the opportunity to learn how to research important international issues, debate and engage with one another taking country-specific positions, and how to follow or 'model' UN protocol and decorum," Adler said.
This isn't just role play, she added. "They are learning how to argue positions on a given issue, collaborate with others on reaching 'resolutions' and problem solving, to forge alliances where possible, and where not, to respectfully disagree according to the rules of engagement."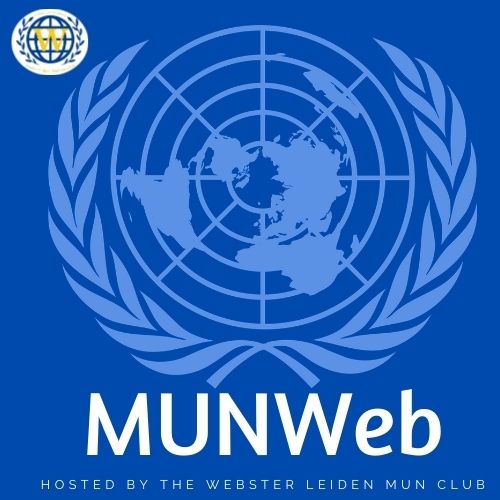 For Anand herself, who started participating in the conferences before she was even a teenager, the experience was invaluable. "I started participating in these conferences when I was in 7th grade and prior to that I hated public speaking," she said. "I was terrible at talking to people, terrified of speaking up, but after almost eight years of conferences, I've become more open as a person, learnt to interact better and speak more fluently in front of people.
"I feel like MUN conferences give you such a good experience in meeting new people from across the world with the same ideas you have. It's really rewarding."
Registration Information
Find out more and sign up to be a delegate, chair, observer or on the press team through the following links. The deadlines for entries is March 26: