Webster Leiden Welcomes Nicole Oribhabor on Criminal Justice Systems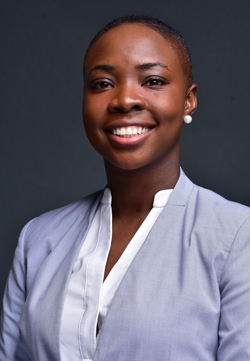 Webster Leiden Campus welcomed guest lecturer Nicole Oribhabor, Esq., a high-profile defense attorney and activist in the Boston, U.S.A., community. Oribhabor engaged Webster students in the advanced-level political science seminar class, "Race and Criminal Justice Systems."
Tapping into her unique insight into cases of robbery, drug/firearm-related, and victim-related crimes, Oribhabor presented her first-hand experience of the past 10 years.
The focus of discussion: a case study of a young person of color navigating both historical and modern day systemic issues.
The topics overlapped with previous class discussions: community-police relationships and impact on efficacy, evolution of investigatory stops, impact of bias, role of technology in the criminal justice system, and the treatment industrial complex.
Students also took the opportunity to ask Oribhabor questions about her profession as a lawyer.
"It was a wonderfully engaging discussion, and both the students and I were grateful for this opportunity," said Professor Naya Pessoa.
For more info on Oribhabor, visit her webpage or linkedin page.