Leiden, St. Louis Connect in Safe Base Gala for Disability Rights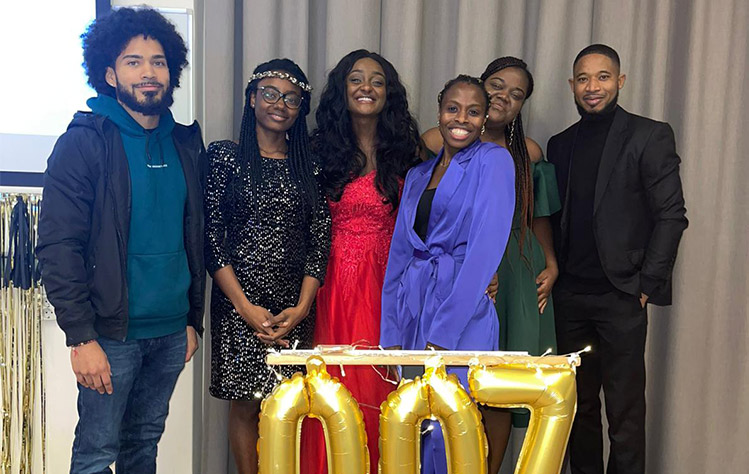 Members of the Webster Leiden community adapted to pandemic restrictions in the Netherlands to hold a virtual, trans-Atlantic gala to raise awareness for disability rights and support L'Arche International Community. The Safe Base Advocacy and Fundraising Gala 2021 featured guest speakers from L'Arche International, as well as international ambassadors and Webster's Chief Diversity Officer Vincent C. Flewellen. Opening remarks came from Cynthia Atuchukwu, an advocate and student leader at Webster University's Leiden campus.
Atuchukwu shared how she was inspired to spearhead the event by her brother and an encounter with two volunteers from L'Arche International who made her feel a sense of belonging and deep sense of family ties.
During his remarks, delivered live from St. Louis, Flewellen spoke on the foundations of weaving diversity, inclusion and equality into the educational system that should be a platform to foster social justice and development.
Curt Armstrong, development director at L'Arche Internationale, highlighted the impact of the organization with a presence in 38 countries and 156 satellite homes that house both assistants and core members.
Abdel Satter Issa, the Lebanese Ambassador to the Netherlands, shared that the Lebanese government is committed to implementing Disability Rights in furtherance of the UN sustainable development goals. He explained that while Lebanon is a small country, it currently faces a high inflow of refugees who need support after arriving from neighboring countries plagued by war.
Rasheed Seghrouchni, the Moroccan Minister-Counselor Embassy of Morocco the Hague, highlighted steps his government is taking to promote disability rights by first getting it enshrined in the Moroccan constitution and emphasizing accessibility, employment, and inclusion in democratic processes.
Hannah Jirousek, president of the Student Government Association at Webster's campus in St. Louis, USA, emphasized the need to pay keen attention to women with disabilities who face higher rates of inequality in employment and reproductive health.
Isaura Cabaňas, Cuba Charge d'Affaires Embassy of Cuba the Hague, representing the Cuban Ambassador H.E Anet Pino, spoke about the principles of protection of disability right and non-discrimination of persons as enshrined in the Cuban constitution.
Read more from the event and auction in this post at Webster Canal, a student publication at the Leiden campus.