5 Networking Tips for Students Completing a Graduate Degree in Vienna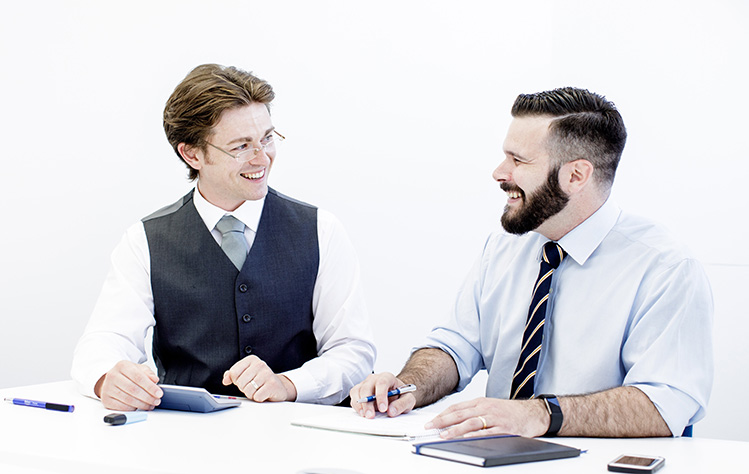 Networking is a concept often used in the context of academic settings or professional development. At its core, it describes a function where people simply interact with each other and make connections based on shared interests, experience, skills, or other factors. Throughout their academic journey, graduate students have likely been already networking with their fellow classmates, esteemed professors, or even work colleagues.
These relationships solidify contacts—people you can reach out to in order to explore new opportunities, gain more experience, or expand your collaborative efforts. In this way, building a strong network of contacts can be an investment.
With that in mind, we introduce five quick tips here to help you broaden your network of valuable contacts during your graduate school experience at Webster Vienna Private University.
1. Make Contacts by Getting Involved in Your Environment
The graduate school environment is unique: it's optimized to engage and challenge you through rigorous teaching, and it gathers a group of like minded individuals to promote discussion and growth. Try getting to know your cohort by joining groups and seeking out new activities or events to participate in. By staying up to date in this way, you'll discover industry-relevant conferences to attend and impressive guest speakers to connect with.
Be sure to explore what your university has to offer. For instance, Webster Vienna can direct students to various networking events, including career lunches, company presentations and company visits, to name a few.
2. Build Stronger Ties with Your Professors and Research Supervisors during Your Graduate Degree in Vienna
Professors are an incredible resource, providing you with valuable insight. They've amassed years of experience teaching in their field, building formidable connections with industry professionals while also being experts themselves.
At Webster Vienna Private University, students benefit from small class sizes where it's easy to interact and engage with your professors. Building strong ties with them can help you boost your career after graduation, placing you firmly on the path to your ideal future. As you complete your graduate degree in Vienna, you'll work on research and hands-on projects where you'll have a chance to make a memorable impression in your profession.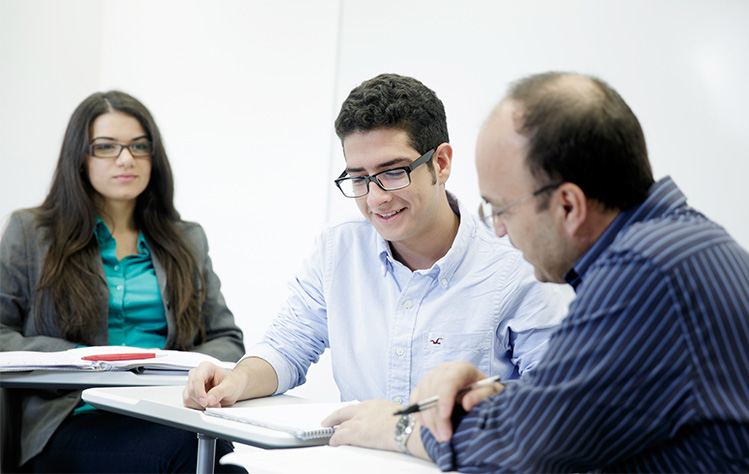 3. Leverage Online and Social Media Platforms for Networking Opportunities
According to DataReportal, nearly 4.2 billion social media users were recorded at the start of 2021. The popularity of social media platforms can work in your favor, allowing you to connect with industry thought leaders and esteemed academics through LinkedIn and other social platforms. You can also use this space to discover the latest events in your field. Here, you can research an event or speaker in advance, using the information that you find to spark meaningful dialogue and stand out. This can help you bolster your networking efforts.
4. Develop a Positive Reputation as a Dependable Colleague
To help improve your networking efforts, you can start building a positive reputation by being helpful and resourceful. This means being active and taking the initiative to bring people together. You can do this at Webster by forming study groups for your classes or by connecting with your project partners on a deeper level. Once you get to know who they are, you can share helpful resources with them, solidifying your reputation as a dependable friend and colleague. They may even reciprocate, sharing valuable resources and opportunities with you in the future.
5. Nurture Relationships Over Time by Staying in Touch After Your Studies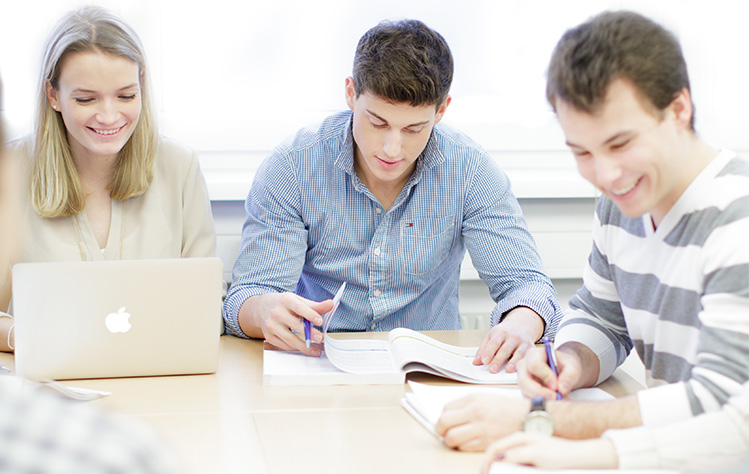 It's often said that making friends is easy, but keeping them is the hard part. Be sure to stay in touch with the people you meet at Webster during your master's degree in Austria. Even as people relocate or move on to do new things, you can still have meaningful relationships. Consider remaining in touch with your contacts via social media, through personal meet-ups, and by reaching out to your university.
As a Webster Vienna alumnus, you'll have access to various resources and exclusive benefits. By connecting with the Alumni Association, you can stay connected with Webster and join a network of over 200,000 alumni worldwide.
Are you interested in earning a master's degree in Austria? Contact Webster Vienna Private University for more information.