See Student Research, Scholarship, Creativity and More at RAD on Dec. 10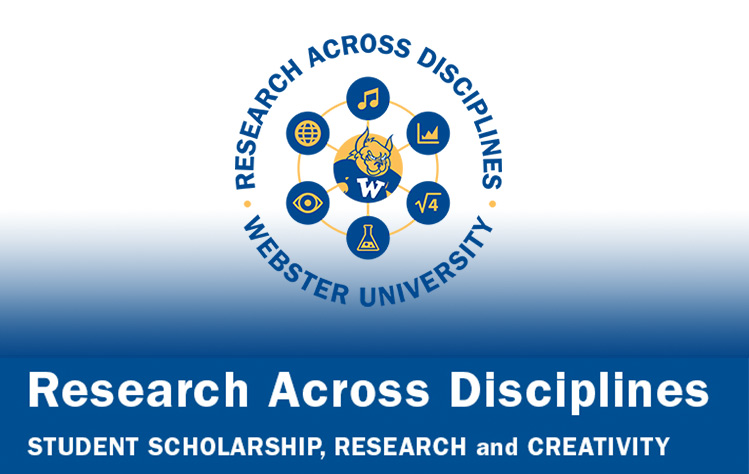 Join the Webster University community on Friday, Dec. 10, as we support and celebrate students' research, scholarly and creative achievements at the annual Research Across Disciplines (RAD) conference.
RAD showcases undergraduate and graduate student works that make original intellectual or creative contributions to their academic disciplines. Students have put a lot of time and effort toward their projects, and it is a great sign of support when members of the University community show up, show an interest in their work, and ask thoughtful questions.
Presentations are scheduled to be in-person, in the Browning Hall first floor conference room outside of the auditorium. Sessions will also be live streamed, via Zoom (see below for links). Opening remarks and concurrent RAD sessions will take place in the auditorium; other students will present posters during the noon-1 p.m. hour.
The RAD conference is supported by the Office of Academic Affairs and the College of Arts and Sciences.
Schedule, Topics, Presenters, Video
For more information, presenters, project descriptions, and the full schedule, please see this program.
View sessions scheduled for the Browning Hall Auditorium at this link. View sesseions scheduled for Browning Hall Room 140 at this link.