Volunteers Needed for Bee Photo Project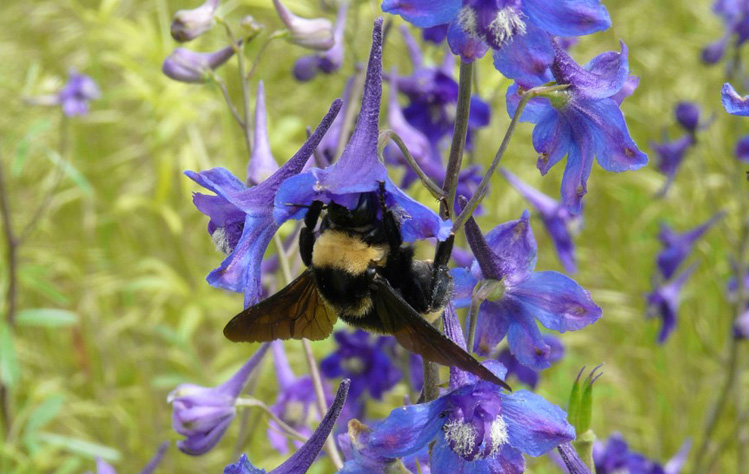 Professor Nicole Miller-Struttmann utilizes the Shutterbee project's photographs and data to estimate the health of bee populations in St. Louis.
Calling all amateur photographers and nature enthusiasts: Shutterbee is looking for a few good volunteers to help document the local bee population.
Shutterbee is an all-volunteer organization of photographers – both amateur and professional – who photograph and identify bee populations throughout the St. Louis region. Founded by Webster University Professor Nicole Miller-Struttmann, the project photographs and documents bees and then uses the collected data to estimate the health of bee populations in St. Louis.
"The goal is to understand how landscape features and land management are impacting bee diversity and behavior," Miller-Struttmann said. "But the project itself is a lot of fun for individuals. Besides motivating people to walk around their neighborhoods, volunteers also get to hone their photography skills, meet other with similar interests and learn a lot about the world of bees."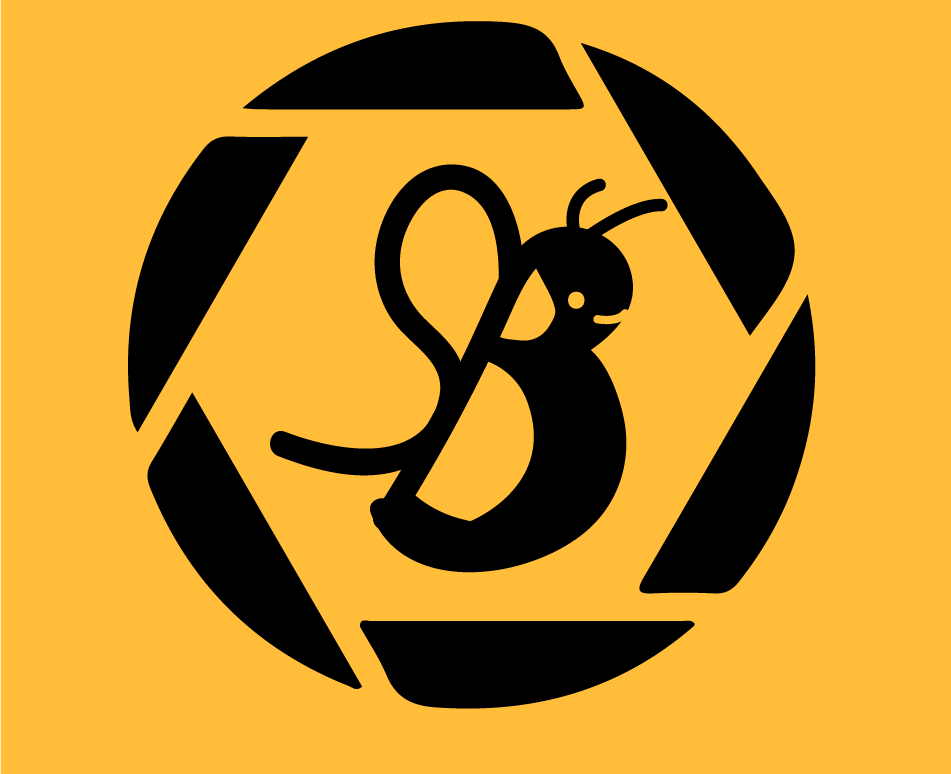 The project was originally founded in 2017 as an annual outing into Forest Park but has since expanded into neighborhoods throughout St. Louis. Volunteers will receive four to six hours of training on what features of a bee need to be captured by a camera to help biologists identify the species. They also will learn how to use the phone app iNaturalist to upload useable photos into the project's online database. Biologists at several universities in the Midwest will then identify the species of the bees for the project.
Once trained, volunteers will conduct about 20 photo surveys of their neighborhoods during the next 40 weeks. Each outing takes about 45 minutes of time. The activities are appropriate for pre-teens to adults. Besides the training sessions, ShutterBee also hosts additional events throughout the year, including site visits, a bee ID camp, and end of the season celebration with the entire ShutterBee community.
Shutterbee is collaboration among Webster University, Saint Louis University, Saint Louis Zoo, and the Missouri Botanical Garden, with additional support from the Missouri Department of Conservation, the Academy of Sciences, St. Louis and the Living Earth Collaborative.
The Shutterbee project can be found online on Instagram (@shutterbeebuzz), Twitter (@shutterbeez) and on Facebook (Shutterbee Community).
Those who are interested in volunteering should complete this survey to register and sign-up for a training session. For more information, please contact Miller-Struttmann at shutterbee@webster.edu.