4 Ways English-Speaking Students Benefit from Studying in Vienna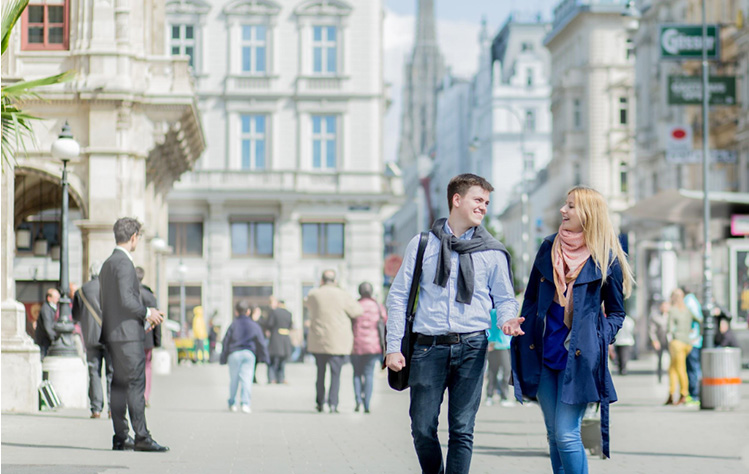 Students studying abroad in Austria gain unique cultural insights that transform their learning journey into an unforgettable experience. The country has much to offer, giving new international students the opportunity to explore and be inspired by their surroundings.
English speakers don't need to worry about adapting to a new environment and learning a new language in order to get the most out of their study abroad adventure. As a vibrant international city, Vienna is the perfect place for students from all cultures and backgrounds. Here, students can grow, and develop practical life skills and a global perspective that is incredibly valuable in today's interconnected world.
Here's a deep dive into the four greatest benefits of studying in Vienna as an English-speaking student:
1. Gaining an International Perspective through a High-Quality Education
Studying abroad is typically considered to be a transformative experience. That's because students are given new opportunities and perspectives when travelling outside their home country. By choosing to study in a new environment, English-speaking students gain insights into a new culture and way of life—developing intercultural communication skills along with a global perspective as they join a cohort of students from over 70 different nations.
This international perspective is also emphasized in the classroom. You'll be able to make new friends and broaden your view of various concepts through a high-quality education. By working towards earning your undergraduate degree in Vienna at Webster Vienna Private University, you also benefit from attending a dually-accredited university. This gives you access to an American education at an Austrian University, helping you fit in as an English-speaking student.
2. Experiencing a High Quality of Life as You Study in Vienna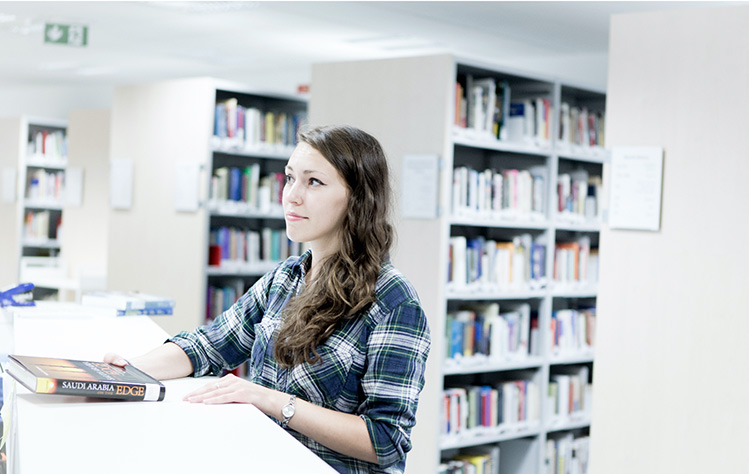 Vienna is considered to be one of the top cities in the world for quality of living. This standard is typically measured by reviewing a country's economic stability, infrastructure, and inhabitants' well-being, among other factors. By studying in Vienna, you can benefit from this high standard while gaining valuable academic and life experiences.
For those unfamiliar with the city, the Student Resource Center at Webster Vienna is a helpful starting point, serving as a hub for extracurricular activities and student events. Through these services, you can attend events that help you integrate into the community while also receiving support for administrative processes like signing up for health insurance.
3. Exploring the City's Rich Cultural and Intellectual History
Those who study in Vienna have the benefit of exploring the city's beautiful architecture and rich cultural history.
Known as the "City of Music," Vienna was home to great composers like Mozart and Beethoven. It's also considered to be the home of Sigmund Freud, the founder of psychoanalysis, along with Erwin Schrödinger, world-renowned physicist. The list of influential intellectuals from Vienna goes on, making it a great place to explore. Here, English-speaking students can walk through the city - its historic center has even been added to UNESCO's list of World Heritage Sites - and gain inspiration, enhancing their academic adventure.
4. Staying Connected by Living in the Heart of Europe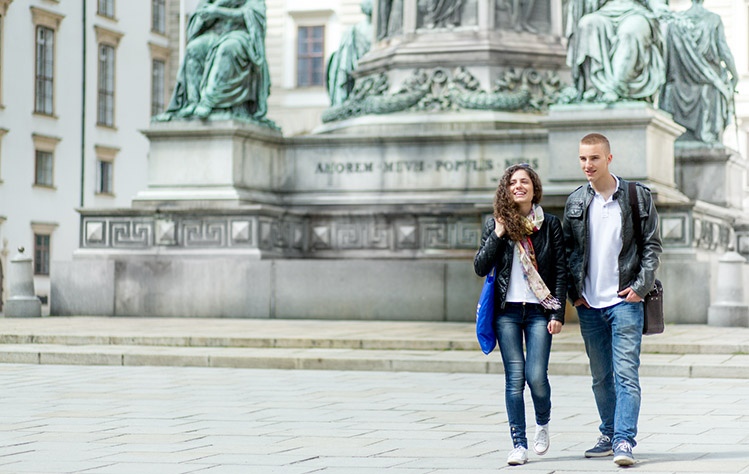 Due to its location in the very centre of Europe, Austria allows international students to stay well-connected to the world around them. In many ways the country acts as a bridge, sharing a border with eight other countries, while Vienna itself plays a central role in international politics.
Its prime location makes it easier for you to supplement your study abroad experience with special trips on the weekends—visiting beautiful countries including neighboring Switzerland, Italy, Hungary, and Czech Republic, among others. For those interested in discovering new places, Austria is an ideal base!
Do you want to study in Austria?
Contact Webster Vienna Private University for more information.