Webster University's Undergraduate Summer Course Costs Reduced for 2021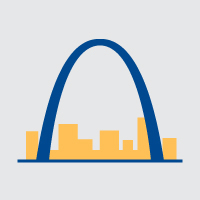 The tuition rates for undergraduate courses during the summer at Webster University's St. Louis-region locations or online have been reduced for the upcoming summer sessions, it was announced today.
This is the second major action taken by the University this year that limits tuition costs for students. Last month, the University announced that it would extend its current tuition freeze through the end of the 2021-2022 academic year.
"The pandemic had a substantial adverse impact on financial well-being of many families. The economic hardship caused by the pandemic impeded the ability of many students to pursue their educational goals," said Webster University President Julian Z. Schuster. "By reducing tuition for the Summer sessions, the University will increase the affordability of continuing an educational journey and completing their degrees, regardless of whether the students are taking classes in-person or online this summer."
With this special pricing, the cost per credit hour for undergraduate courses on the St. Louis campus and online is now $545 during the Summer 2021 sessions.
The new price applies to all undergraduate courses, including those associated with certificates. The costs for online military, nursing and corporate partnership programs will not be impacted by this announcement.
Last year, Webster University introduced a tuition freeze, and last month announced that freeze would be extended into a second year.
To learn more about how to attend summer courses, visit webster.edu/attend.php.