Three Famous Austrians to Inspire You While You Study in Vienna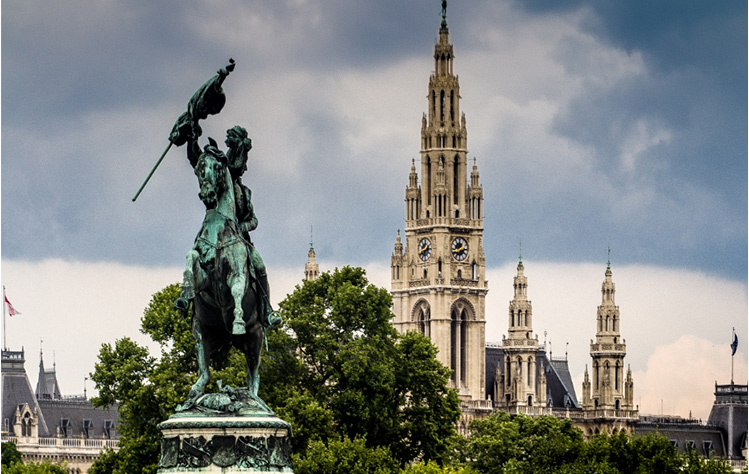 Located in the heart of Europe, Austria is filled with history and culture. Those studying in Austria have a unique chance to explore the past—from fascinating architecture, paintings, and music to popular politics and scientific discoveries.
No matter what field you're studying, you've likely heard about influential Austrian figures—many of whom have strong connections to the capital. Here's a brief exploration of key figures, who have had an impact on the fields of science, art, and music, to inspire you during your studies in Vienna.
Vienna: The Birthplace of Sigmund Freud's Psychoanalytic Theory
Sigmund Freud is a world-renowned influential (and controversial) Austrian neurologist. He is also the founder of psychoanalysis, a psychological theory that divides the psyche into three main categories (Id, Ego, and SuperEgo). Freud's foray into medicine began in 1873 at the University of Vienna. After graduating, Freud went on to become a neurologist in Paris—returning to Vienna in 1886 to treat mental disorders.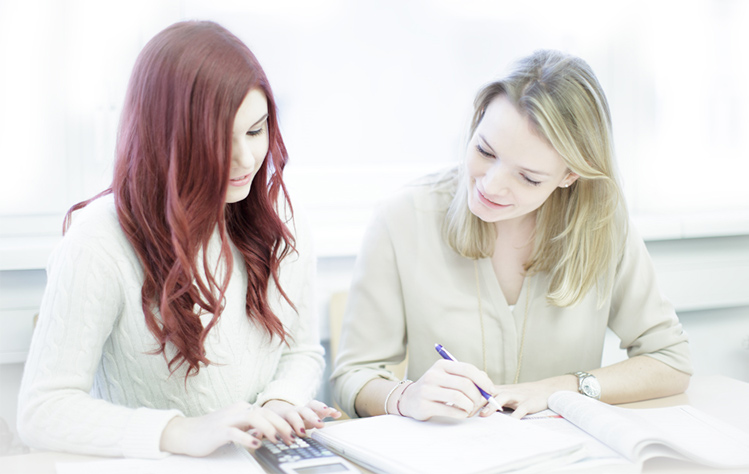 Freud had a significant connection with Austria's capital, particularly as a professor of Neuropathology at the University of Vienna. Psychology students and those interested in learning about how history was made will be keen to discover the impact of the city's social attitudes and concerns on the development of Freud's revolutionary theory.
Psychology students and those wanting to discover Vienna's cultural influence might be interested in learning about Freud's impact.
Discovering Gustav Klimt's Inspirational Art as You Study in Vienna
Born in 1862, Gustav Klimt is widely recognized as a leading figure of Austria's Art Nouveau movement—which veered from the traditional styles of the time in favor of an ornamental style that heavily relies on organic and willowy lines.
Klimt was first trained in the classical style at the Vienna School of Arts and Crafts, which helped him create the Company of Artists (alongside his brother, Ernst Klimt, and Franz Masch). Together, they have worked on illustrious projects—completing the mural at the Vienna Burgtheater as well as the ceiling mural of the Great Hall auditorium at the University of Vienna. It wasn't until 1897 that Klimt, along with other notable Austrian artists, formed the Vienna Secession—introducing international art to Austria's cultural hub. As an international student earning an undergraduate degree in Austria, you are likely to be inspired by Klimt's artwork and influence on some of the city's most famous landmarks.
Mozart and His Impact on Vienna, the City of Music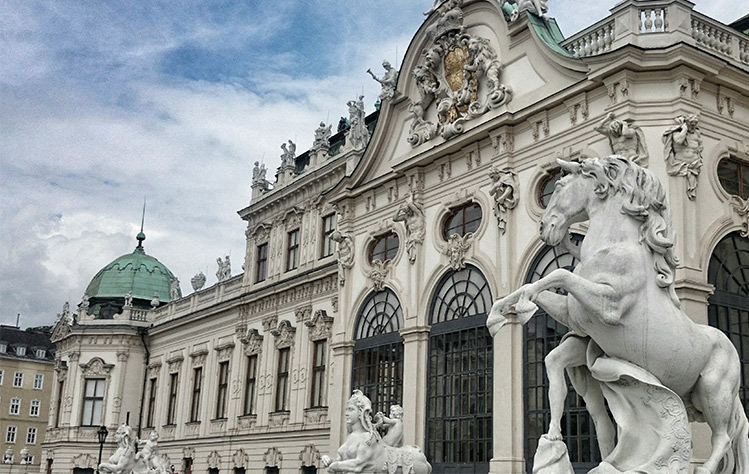 Vienna is known as the City of Music for a reason, home to one of the most popular musicians of all time: Wolfgang Amadeus Mozart. With many city attractions being historical Mozart locations, you are sure to find inspiration as you study in Vienna.
Born just after the Baroque era in 1756, Mozart introduced a wide collection of musical masterpieces that have helped him earn a reputation as a musical prodigy. The young musician left his mark all over Vienna, including the Schönbrunn Palace (where he first performed for the royal family as a six year-old) and St. Stephen's Cathedral (where his wedding and funeral took place). Towards the end of his career, Mozart worked as an independent musician—creating compositions that are still recognized and widely played today.
Are you interested in earning a bachelor degree in Austria?
Contact Webster Vienna Private University for more information!