Webster Students Hear from OMV on Successful Applications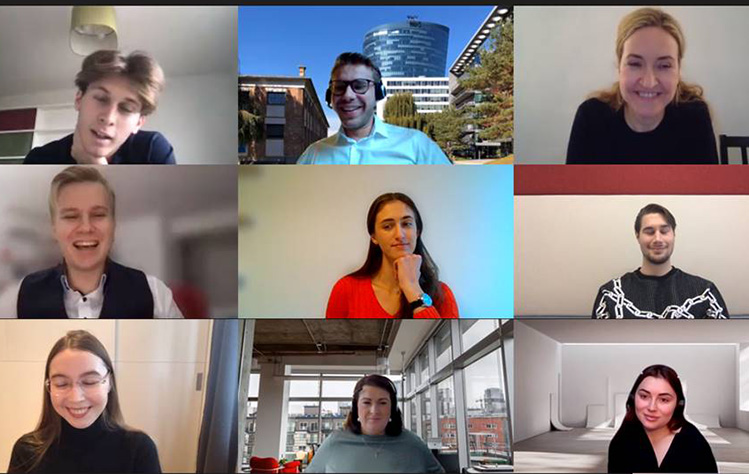 During a two-hour workshop held on Dec. 1, Webster Vienna students gained valuable career insights while learning how to be a successful applicant to OMV, the Austrian multinational integrated oil, gas and petrochemical company headquartered in Vienna.
Organized by the Webster Vienna's Career Services team, this online event, "How to apply to OMV successfully," was hosted by the OMV's Human Resource and Talent Acquisition team, Ana Sudar and Christian Fischbacher.
They presented the company to the students and shared the employment and internship opportunities at OMV as well as its application process, including information on the OMV assessment centers' preparation and procedure. Ms. Arina Steshenko, a current intern and former student, also provided valuable insights on her experience.
The mock interviews were a particular highlight. The Career Services team selected four students to be interviewed by the OMV HR experts. Getting this firsthand experience and on-the-spot feedback is a unique opportunity for students to prepare for the job market.
Webster Vienna Career Services thanks the OMV team and all students who participated in this insightful event. We encourage you to apply to OMV and schedule an appointment with Career Services to further support your career efforts.