Insights of Diplomacy, Public Service Careers Shared with Webster Students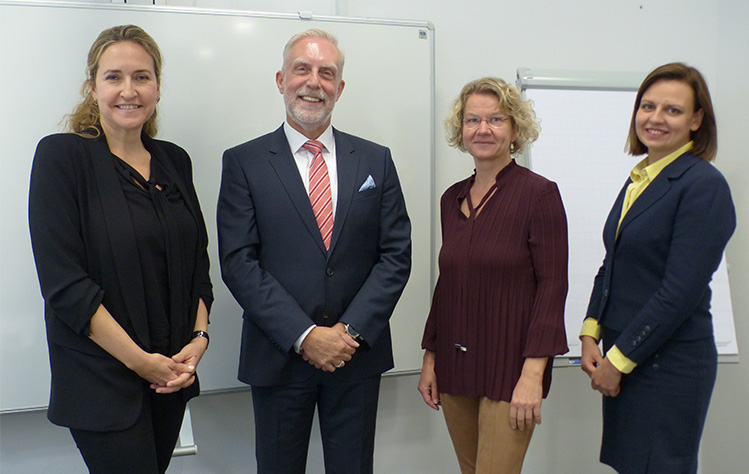 On Oct. 12, 2021, Webster Vienna Private University's (WVPU) Career Services hosted yet another well-received event on Careers in International Organizations with Alain Matton, held on campus.
As Press Attaché and Communication and Public Information Officer at the Delegation of the European Union to the International Organizations in Vienna, Matton gave students many valuable insights into a career as a diplomat and the opportunities at EU Delegations at an international level.
He shared possibilities and details on internships and careers at the delegation and other international organizations and how to stay motivated and never give up. "Every failure is a step to new success," he advised.
Matton gave students practical advice on how to use social media responsibly: "Update your LinkedIn and create a Twitter account and do a thorough research on your counterpart before you go to an interview," he said. "At the same time, be very careful on what you post on social media," he added.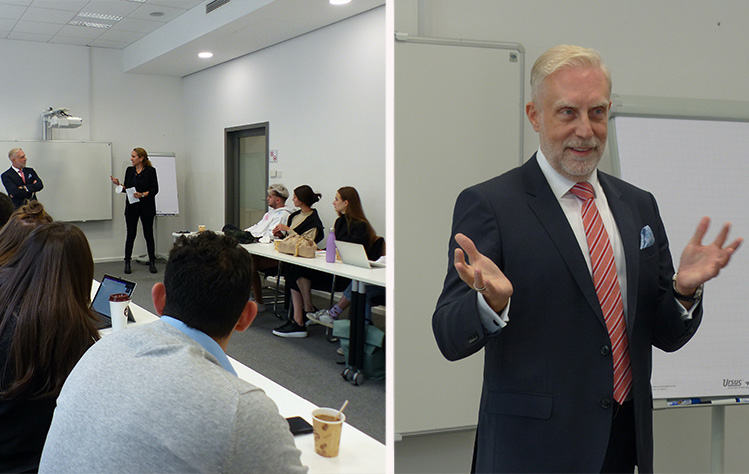 "We truly enjoyed all of his insights and cannot wait to welcome him back on campus next year," said Silvia Gorancheva, senior human resources officer at Webster Vienna. "Students, remember Matton's words; EU Delegation posts, both in Vienna and at local delegations, are inspiring because you can make a difference when partaking in exciting projects," she advised.
For details on internship dates and applications, please get in touch with Career Services at career.services@webster.ac.at.
Thank you to all participants, organizers, and Alain Matton for this great event! We look forward to more career services events in the future.