Community Week Brings Vienna Together for a Cause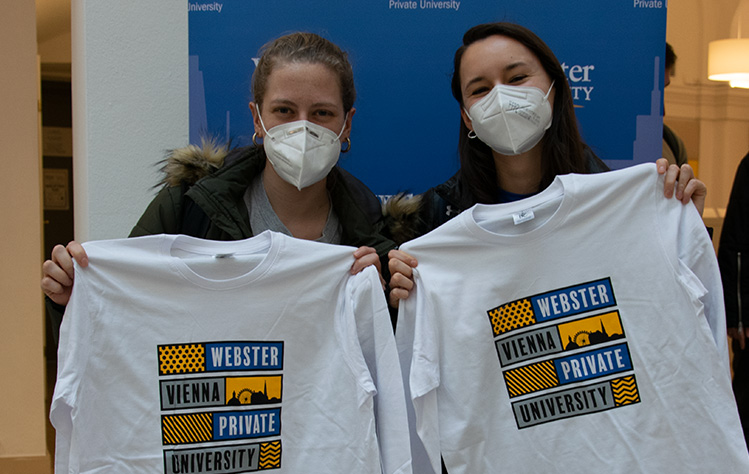 Webster Vienna Private University's Community Week was a week-long celebration packed with events and activities on and off campus to bring students, alumni, faculty, and staff together outside the classroom while benefiting a great cause.
Held Nov. 8-12, funds were raised for a local charity: Frauenhäuser Wien, a charitable organization that supports women who suffer from domestic abuse and helps them get out of that situation. It also provides abused women and their children with temporary shelter at one of their facilities.
The week started on the right foot with Motivation Monday. Sandwiches, pastries, and coffee were made available for all students, alumni, faculty, and staff for a small donation.
"Take a break Tuesday" was dedicated to the body and soul: Webster Vienna's Student Counseling Services offered a series of workshops involving relaxation exercises and coping skills.
The following day, "Webster Wednesday" gave everyone the chance to show off their Webster spirit by wearing a Webster-shirt. Those who dressed the part received a limited-edition prize designed by Webster alumna Heidi Boening, founder of MalzStudio.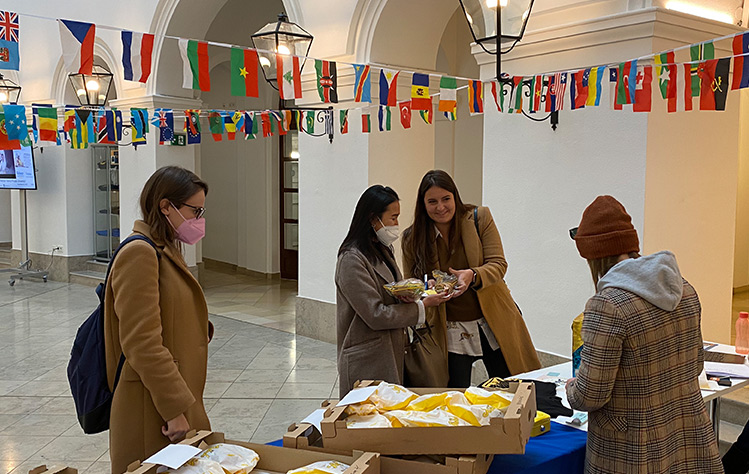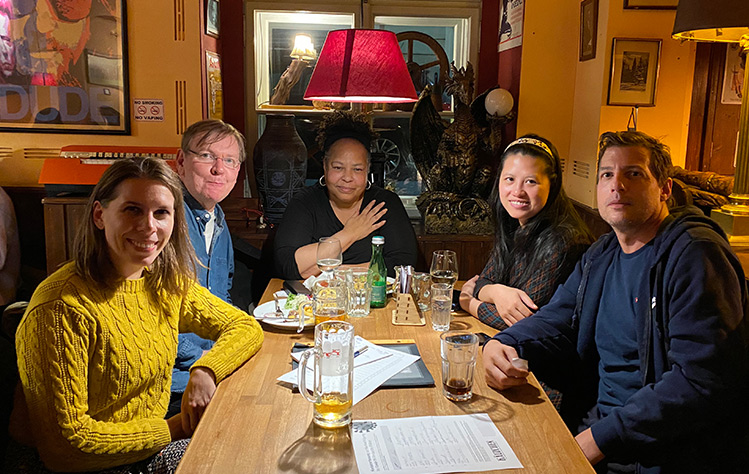 Back by popular demand, "Trivia Thursday" included the annual trivia competition with groups of students, alumni, faculty, and staff in the Pub-Quiz hosted at Käuzchen. Although three teams tied, after the final knowledge battle featuring one last challenging question, the winning team was announced: Congratulations to the "4 Ketos and a Pescatarian" team!
Finally, Friday was the ''Fun(d) Run'' day. On this day, all who wished to participate were invited to a 5k run or walk around Vienna.
Throughout the week, students, staff, faculty, and alumni could also buy raffle tickets to win attractive prizes, including vouchers donated by Neyse Coffee & Food and Balthasar Kaffee Bar, a free night's stay offered by The Student Hotel Vienna, and a year subscription to Canva-Pro.
Thank you to all participants who donated and attended the different activities and events during Community Week 2021: together, the Webster Vienna community raised more than 800 Euro for the Frauenhäuser Wien!
A big thank you to the organizers of this successful Community Week: the Student Resource Center (SRC), the Student Government Association (SGA), and the Vienna chapter of the Webster Alumni Association!