Webster Vienna Hosts Conference on Recruitment of International Students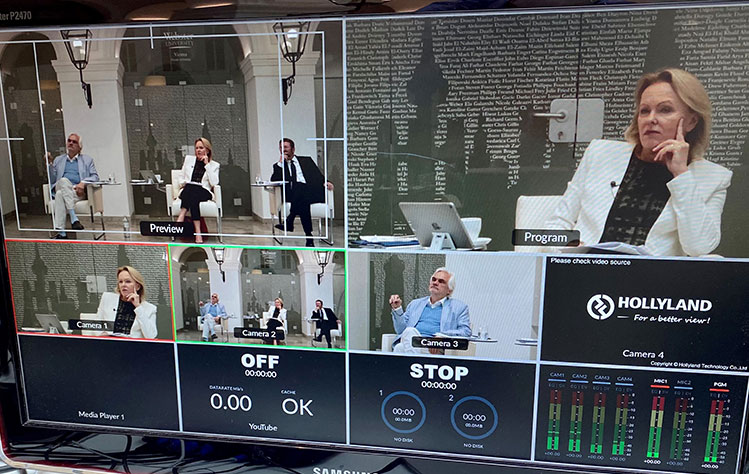 On May 31, 2021, Webster Vienna Private University hosted a conference organized by the Ombuds Office for Students at the Ministry of Education on "Recruiting International Potential for Austrian Higher Education Institutions: Obstacles and Opportunities and the New (Ab)Normal."
More than 90 participants from public and private universities and universities of applied sciences attended the conference via Zoom. The presentations were followed by a panel discussion, live on campus, moderated by Hannelore Veit.
"Recruiting international students today is fierce competition for the best minds," according to Prof. Dr. Johannes Pollak, Webster Vienna Private University.
"Funding, infrastructure, service orientation, career advice, an international network, etc., are the minimum requirements for successful advertising," Pollak added. "The legal framework, as well as the general hospitality of a country, are conditions for success. Talent is not a question of nationality - but the chance to obtain a visa still is," he concluded.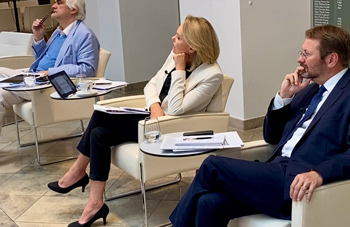 The discussion featured Dr. Michael Stampfer, Vienna Science and Technology Fund; Ambassador Mag. Dr. Emil Brix, Diplomatic Academy Vienna; Jakob Calice, Ph.D., OeAD, Austria's Agency for Education and Internationalization; and Prof. Dr. Johannes Pollak, Webster Vienna Private University. Dr. Serge Sych, Vice President, Central European University, Budapest/Vienna, joined online.
After keynote speeches on the importance of good English language skills, legal aspects (especially on entry and residence), and the importance of academic recognition, four case studies about the critical success factors for searching and finding the most suitable students were presented. Webster Vienna Private University was one of them.