Webster Vienna IR Panel on EU Integration Featured in 'Le Grand Continent'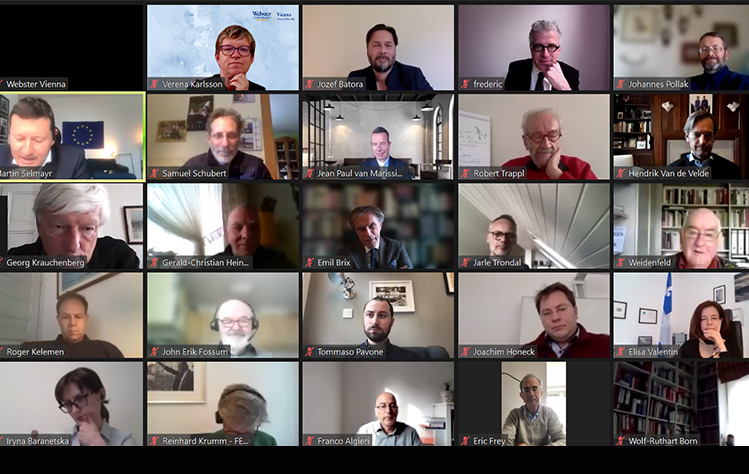 The International Relations Department at Webster Vienna Private University recently hosted an online panel discussion with a selection of global experts on European Union affairs, which was featured in a major journal covering these topics.
The panel, held on 14 April 2021, featured Prof. Dr. Frédéric Mérand, director of CÉRIUM at the University of Montreal; Prof. Dr. Martin Selmayr, head of the European Commission's representation in Vienna and former Chef de Cabinet of European Commission president Jean Claude Juncker.
Moderated by Webster Vienna Prof. Dr. Jozef Bátora, the two leading experts shared their analyses of the emerging political role of the European Commission as a political engine of European integration. More than 50 participants from across Europe and North America attended the panel.
Read a transcript of the talk between Prof. Mérand and Prof. Selmayr in Le Grand Continent, a journal devoted to European politics, geopolitics and legal issues published by the Groupe d'études géopolitiques of L'École Normale Supérieure (L'ENS) in Paris. The transcript is available in both English and French.