Webster Vienna Career Services Prepare You for Success After Study in Austria
Studying abroad is an invigorating and exciting experience—and for most students, a once-in-a-lifetime opportunity. That's why it's important to feel that you're getting the most out of your time abroad and that you're fully prepared for life after your degree. Luckily, your school is there to guide you through the process, so you're ready to hit the ground running after graduation.
Webster Vienna Private University offers a Career Services team that's committed to supporting students throughout their degree and on their path to employment. With a number of different tools and resources available, the experienced team at Webster is there to help students optimize their skill set and direct their energies towards a successful career. Additionally, Career Services offers career coachings to help students figure out which profession they'd like to pursue, and how to stay motivated and on track with their career goals.
Here's a closer look at what Webster Vienna Private University's Career Services has to offer.
Assistance With Job Applications While You Study in Austria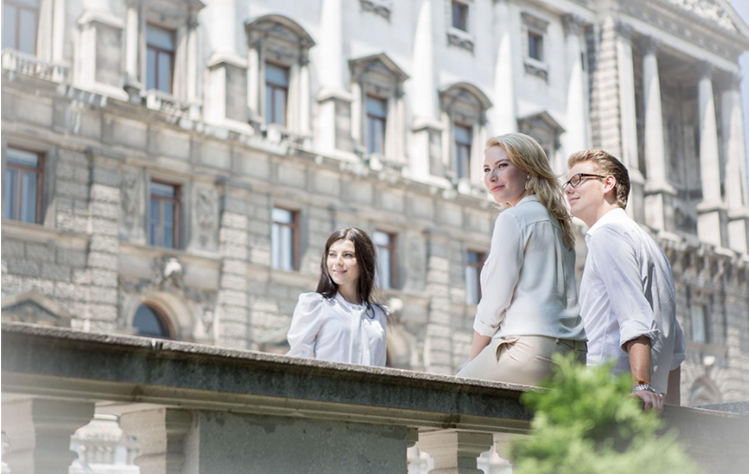 Nowadays, employers are looking for candidates that have an extensive and diverse range of world experiences. Taking the opportunity to study abroad in Vienna offers students a competitive edge in today's job market. At Webster Vienna Private University, the Career Services team is there to help students maximize their experiences and stand out to prospective employers.
Many industries today are highly sought-after, and employers may receive hundreds of applications for a single opening. That's why the initial stage of an application is the most
important—as candidates have one chance to make an impression on paper. Webster's Career Services takes the time to assist students in drafting their CV and cover letters, keeping in mind the format, tone, and motivation. For later stages in the job application process, Webster organizes mock interviews to help students make a positive first impression upon meeting employers.
Connecting Students With Employers
Webster Vienna Private University is proud to host a talented and ambitious student body. The Career Services team strives to connect those students and graduates with potential employers in their desired fields.
One of the ways in which Webster attracts employers is by hosting a career lunch on campus, where companies provide presentations promoting career opportunities to students. This can help employers to identify and connect with suitable candidates at the school. At the same time, students can understand first-hand the various opportunities that await after they study in Austria. Other work performed by Webster's Career Services team in Vienna includes hosting recruiting events, where employers interview students for job openings, and providing information to HR departments to match students with available positions.
In fostering an international academic setting, Webster Vienna Private University is confident that students have the personal and professional skills suited to a wide range of career paths.
Internship and Career Coaching Opportunities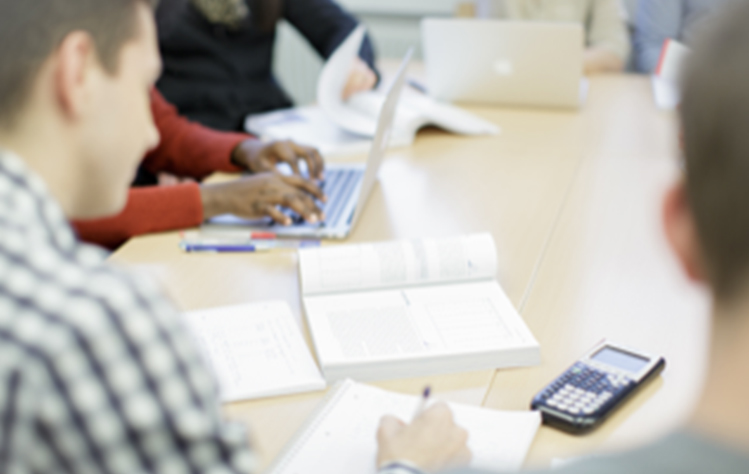 Students at Webster Vienna Private University are renowned as global citizens, well-suited to working in international and multicultural teams across different industries. As such, employers happily choose Webster candidates for a number of internship positions each year. Internships are a great way for students or graduates to learn in the heart of a professional work environment.
The Career Services team at Webster promotes internship openings to students and offers individual career coaching sessions to help students find the right path for them. Once students have set their goals, the team at Webster can advise them on the necessary skills and steps required to reach that goal. Additionally, Webster inputs student achievements in The European Credit Transfer and Accumulation System (ECTS)—a tool used by European higher education institutions for comparing academic credits. This helps Webster students to have their study abroad courses recognized across different countries, as organizations are able to access each student's academic qualifications more easily. At the same time, it enhances the flexibility of study programs and helps students to move between countries without worrying about transfer credits.
Are you considering pursuing a bachelor degree in Austria?
Contact Webster Vienna Private University for more information.