Student Services Help You Make the Most of Study in Vienna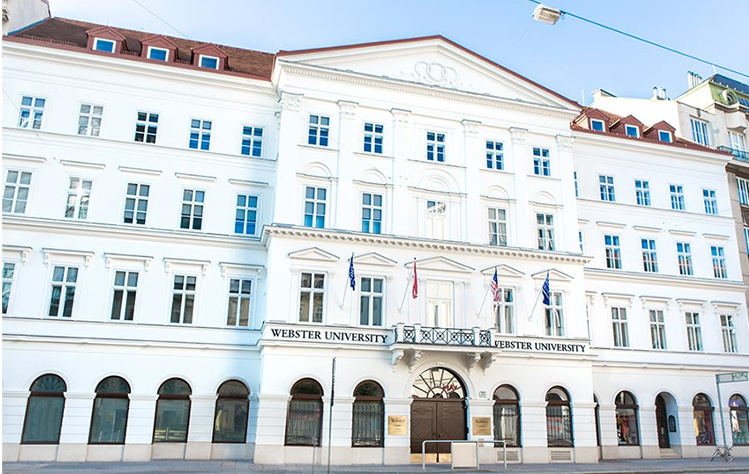 For many, studying in a foreign country is a fun adventure—one that promotes personal growth while providing opportunities for academic and professional development. In some ways, preparing to move abroad can be a little overwhelming, with requesting various documents and planning activities in advance. However, your school is there to help with the process!
Webster Vienna Private University (WPVU) student services are additional features that Webster provides to its students, ensuring that their experience away from home is as pleasant and enriching as it possibly could be. As a Webster Vienna student, you will have access to numerous campus resources that are sure to make your stay memorable and enjoyable.
Here's a quick look at how the WVPU's services can help you make the most of your study experience!
Visiting the Student Resource Center for a Better Study Abroad Experience
The Student Resource Center (SRC) at Webster is your point of contact for all your needs, from helping you manage residence permit paperwork to discovering fun on and off-campus activities. Students can visit the SRC to discover interesting extracurricular activities, such as the LEADS program which is a leadership co-curricular certificate.
The SRC also acts as a hub for key student clubs and events—including new student orientation and life skills workshops. Those planning to study in Austria for the first time can rest easy knowing that the SRC at Webster Vienna Private University is there to help with complex administrative processes, including signing up for health insurance and registering your address, and guide students through additional experiences such as an exchange semester at another Webster location.
Improve Your Academics with the Help of the Language and Quant Centers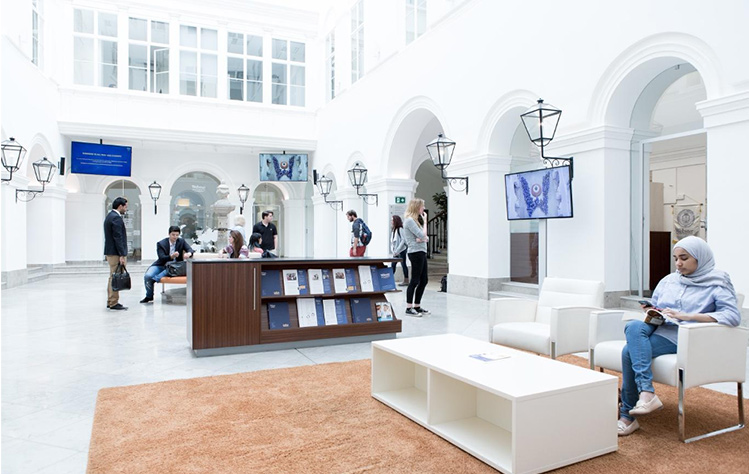 Webster Vienna's students can also benefit from additional services to enhance their academics. Webster Vienna offers support with German and English through the Language Center. Professional tutors at the Language Center are there to help students with written assignments, academic research and ultimately, their thesis. For the ones that might need help with math and statistics, they can use the services of the Quant Center – a group of professors specialized in different fields.
Transitioning into University and Getting Involved in the Community as You Study in Austria
Students coming to Austria will also need to adapt to a new country, culture and language. The WVPU student services are always available to provide support to ensure an easy transition into university life. At the Vienna campus, you can also use the free counseling services to help you during these life-changing steps.
Student life at Webster Vienna is also filled with opportunities to actively get involved in the community, participating in a broad range of clubs and events that reflect your personal interest or desire for professional development. Webster students can join different sports clubs (football or volleyball, or tennis), and even the psychology club—attending relevant internal and external events that cater to their interests. Students can also choose to participate in the annual B&M trip to Warwick, which is student-organized and supported by the Student Government Association.
Developing Valuable Skills by Participating in Meaningful Activities and Events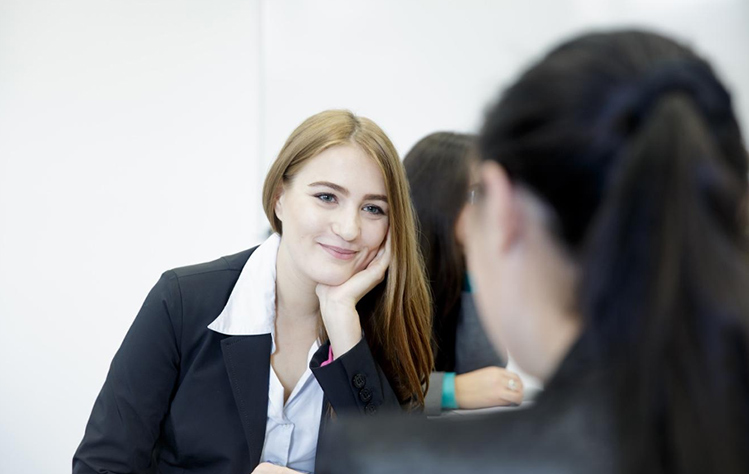 Choosing to earn a master's or an undergraduate degree in Vienna gives you the chance to explore new perspectives and develop key skills in an international setting. For instance, those interested in advocating can discover Webster's Student Government Association (SGA), where student members raise concerns and introduce recommendations that would benefit the entire student body. Students can also attend a variety of Webster-run events that introduce new insight, directly contributing to their personal growth and development.
Further professional skills can also be developed through the Career Services: Webster Vienna Career Services offer consultation, workshops and support to students who wish to work in Austria. The Career Services also connect students with future employees through dedicated talks and meetings with companies in Austria and abroad.
Webster also organizes a Model United Nations conference (WebMUN), where students from over 55 countries role-play as delegates to the United Nations—directly improving their researching, public speaking, debating, writing, critical thinking, teamwork, and leadership skills. Joining these events can inspire you during your studies, solidifying key skills that can build your CV and prepare you for when you embark on a new career path.
Contact Us
Are you interested in earning your bachelor degree in Austria?
Contact Webster Vienna Private University for more information!