Planning to Study in Vienna? Here's What it Takes to Be a Successful Webster Student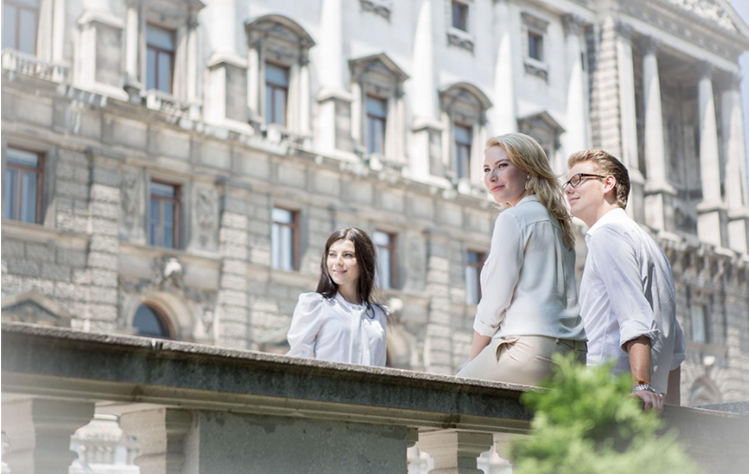 Studying abroad is an experience like no other -- one that offers unique benefits to your personal and professional development. Those who study abroad in Vienna will find themselves in the midst of a cultural and intellectual hub of Europe that's home to a vibrant international community. This is the perfect setting for students of all disciplines to develop practical life skills and a global mindset that will see them through a career in the modern world.
At Webster Vienna Private University, you'll learn from a learning environment with a commitment to combine theory, practice, high-quality academic research, and an international perspective.
Finding success in this environment is about taking away from the wealth of academic resources that exist both inside and outside the classroom. From the research of your professors to the ideas of your fellow students, there are infinite opportunities to expand your intellectual capabilties at Webster. Here's a closer look at how our university in Vienna encourages the development of each and every student!
Foster an International Perspective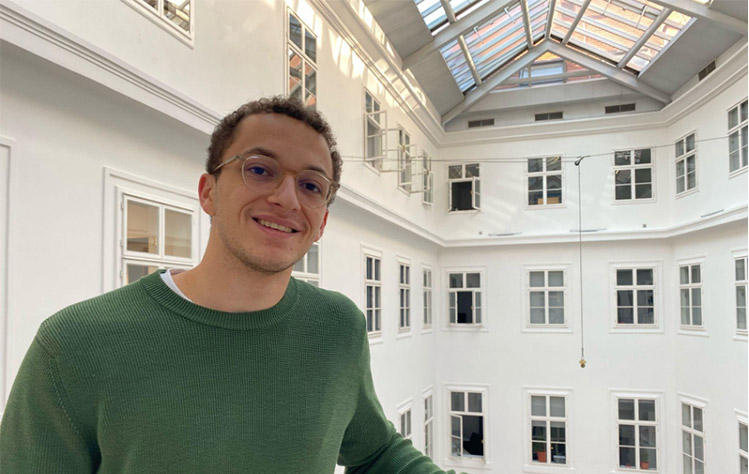 At Webster Vienna Private University, you'll join a cohort of students from 70 different countries around the world. Each of those students brings a unique perspective, approach, and cultural background to our campus. By tapping into the rich diversity of our community, students can develop their understanding of the world around them and their position within it.
"With societies becoming more connected than ever, studying abroad and especially at Webster Vienna exposes you to different cultures and people of different backgrounds," says International Business student Faris Kamal (pictured above). "You come to realize that people are different yet very similar on so many levels."
The learning environment at Webster Vienna Private University is built upon this global mindset. When you study at Webster Vienna, you'll benefit from a reputable university that gives you access to an American liberal arts education with a European approach to research. By taking advantage of our unique blend of international tools and resources, students at Webster can be more prepared to work alongside people from all over the world.
Gain Real-World Skills
An education at Webster is geared towards preparing students for success in the modern workforce. We are proud to offer programs that are designed to equip graduates with the tools, knowledge, and skills to excel in a globalized world. The best way to make the most of this environment is by immersing yourself in the academic and social life at Webster.
Be curious. Ask questions. The most important thing is a desire to learn.
Strategic Communication student Dariia Sidorova has this advice for fellow students: "Listen carefully to your professors and what they recommend to you. Be curious. Ask questions when you don't understand something. The most important thing is a desire to learn."
Studying abroad can be challenging, but the challenges you overcome instill valuable life skills of independence, adaptability, and communication. Those who study in Austria will learn firsthand what it takes to thrive in new and unfamiliar circumstances. From navigating a new city to managing your personal schedule to negotiating with your professors, studying abroad is the best time to hone your resilience and cultural competencies.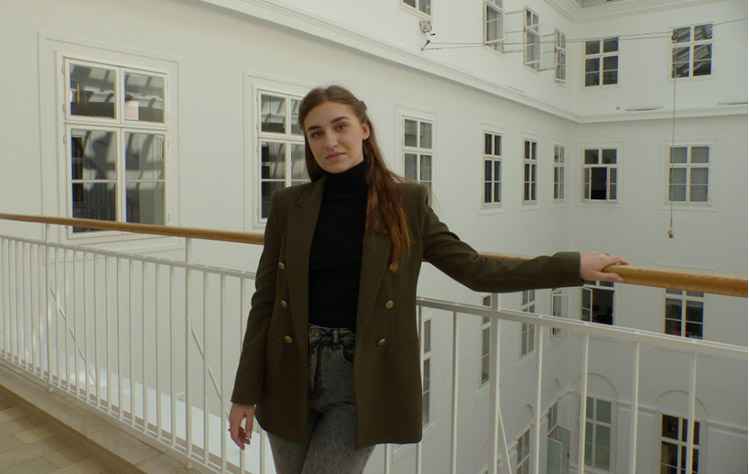 "This is a great opportunity to learn to adapt and respond effectively, to discover new strengths and abilities, to conquer fears, and to learn to solve problems yourself," Sidorova says. The skills that Sidorova values the most give students a boost of confidence to carry them through their personal and professional lives.
Build a Global Network With a Bachelor Degree in Vienna
The best international universities understand the value of a responsive and supportive community that extends its connections across the world. With a wide network, graduates are connected to exciting international career opportunities. At Webster Vienna, our international community offers an invaluable resource of global contacts for students to tap into.
"Small class sizes are very important in letting students connect with other students which naturally builds a tight-knit community, where everyone knows everyone on campus," Kamal says. "Students are able to get to know their professors and learn from their personal experiences which really allows for direct skills transfer from professor to student."
In today's interconnected world, a global network is an invaluable tool that can open the door to lifelong opportunities for personal, academic, and professional development.
Learn More
Are you eager to earn your bachelor degree in Austria?
Contact Webster Vienna Private University for more information.