Get Out of That Bubble! Study in Europe and Discover the World at Webster Vienna
Studying in a foreign country is a unique opportunity to live and learn in an international environment. A city like Vienna has much to offer students, from history to culture to academic research. Study abroad students have the chance to tap into a wealth of new experiences while gaining inspiration from the people and places around them.
For many people, studying abroad is the first and most important step in extending their global reach. Many students may not have left their home country before or lived independently in a foreign country. In today's world, living abroad is a formative step in developing open-mindedness and becoming a more responsible and engaged global citizen. If you're looking to expand your personal and professional horizons, read on to discover the value of studying in Vienna at Webster Vienna Private University.
Expand Your Global Network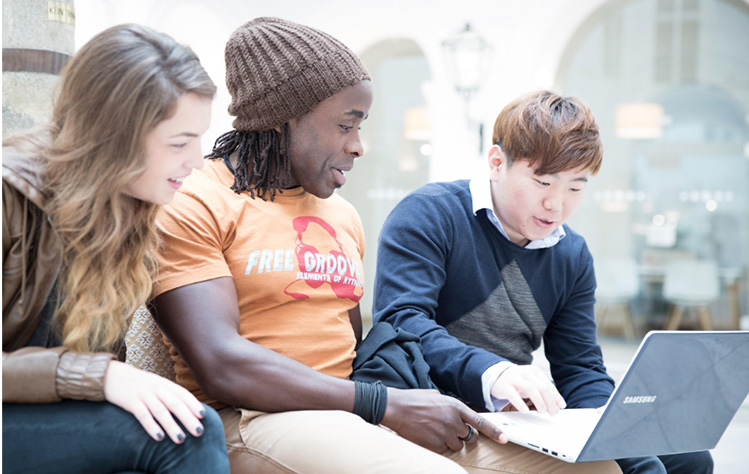 Webster Vienna Private University offers a unique learning experience for students by combining the benefits of an American-style education with the critical approach of a European research university. With the dual diploma option from Austria and the U.S., Webster Vienna opens the doors to a global network on two continents.
When you study in Austria, you'll immerse yourself in a new culture that fosters an international perspective both inside and outside the classroom. Students at Webster Vienna Private University join a cohort of students from about 70 different countries around the world. In the challenging process of making new friends and learning to work with people of different backgrounds, students reshape their view of the world and develop strong intercultural communication skills.
At the same time, Webster hosts faculty from as many as 40 different countries, exposing students to instruction from various cultural and national perspectives. With a focus on global citizenship, students of Webster graduate with international connections that will help them through their personal and professional futures.
Take Part in Challenging but Engaging Classes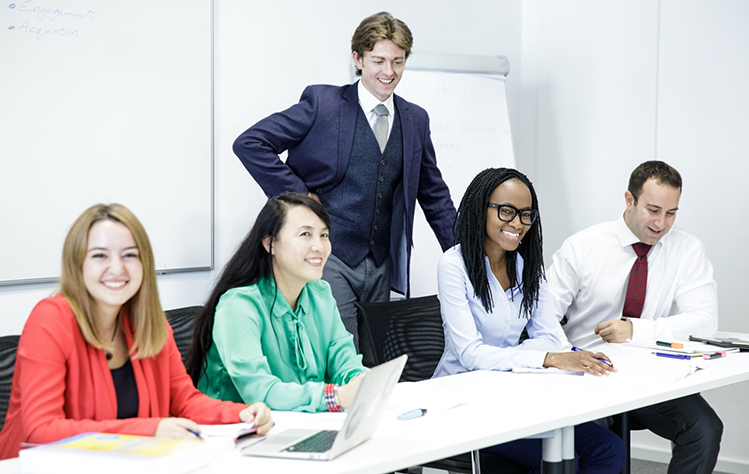 At Webster Vienna Private University, we are proud to deliver programs that provide students with the tools, knowledge, and skills to excel in a globalized world. Those looking to study in Europe should consider attending Webster Vienna for a high-quality educational experience that prepares students to become independent and lifelong learners.
Our range of challenging and industry-oriented programs are designed to equip students with skills essential to success in today's world, with degree options in International Relations, Management, Strategic Communication, and more. Through small class sizes, students receive individual mentorship from our faculty who draw upon their professional experiences to bring real-life knowledge to the classroom.
Some highlights of the programs at the university are the Webster LEADs Leadership Certificate Program and the Global Citizenship Program - designed to foster leadership skills and increase knowledge in areas such as intercultural competence, social systems and human behavior, ethical reasoning, and many more. Through volunteer projects across Vienna and leadership roles in the Webster community, students at Webster Vienna embark on a practical and stimulating educational journey.
Explore a New City When You Study in Vienna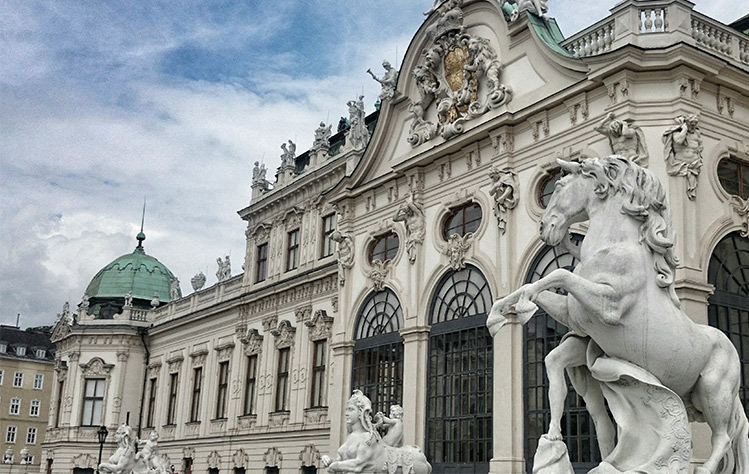 Those who study in Vienna will find opportunities to learn both inside and outside of the classroom. Vienna is consistently ranked as one of the world's most livable cities, offering students a culturally rich environment with a vibrant international community.
Vienna offers the perfect launching pad for students to explore Europe. In the centre of Europe and bordering eight other countries, Austria is the ideal place for students to stay connected to the world around them and Vienna acts as a key player in international politics.. For those looking to truly experience the world around them, Vienna serves as the perfect starting point.
Are you ready to expand your horizons with the best opportunity to study in Vienna? Contact Webster Vienna Private University today.