Want to Study in Vienna? Here's What You Need to Know About Our Scholarships
For many young people, studying in a foreign country is a once-in-a-lifetime opportunity, one that promotes academic development in a culturally-enriching environment. That's why Webster Vienna Private University is committed to giving as many students as possible the chance to expand their horizons.
At Webster, we understand the burden of financial considerations to students when planning their academic career. Our Scholarship Committee aims to assist students in their education through a number of different scholarships and grants.
If you're interested in learning more about scholarship options available to current and incoming students, read on for an overview of the eligibility requirements and application process.
Academic Scholarships at Webster
If you choose to study in Vienna, Webster currently offers scholarships to incoming undergraduate and graduate students on three different levels, each with different academic requirements.
The three levels of scholarship awards are Distinction, Merit, and Honors. All three are available for new bachelor's and master's degree students, and vary in amounts from 2000 euros to 10,000 euros per academic year. Applicants must have a minimum GPA of 3.0 and a minimum of B2 proficiency in English in order to qualify for the Webster Vienna Private University Scholarships. At the distinction level, students must have a higher minimum GPA of 3.5 and a minimum of C1 English Proficiency.
During the application, all students must demonstrate proof of financial need, accompanied by a strong personal essay and letters of recommendation. Webster Vienna Private University also provides online application forms to help students easily kickstart the process.
Apply For a Training Scholarship While You Study In Vienna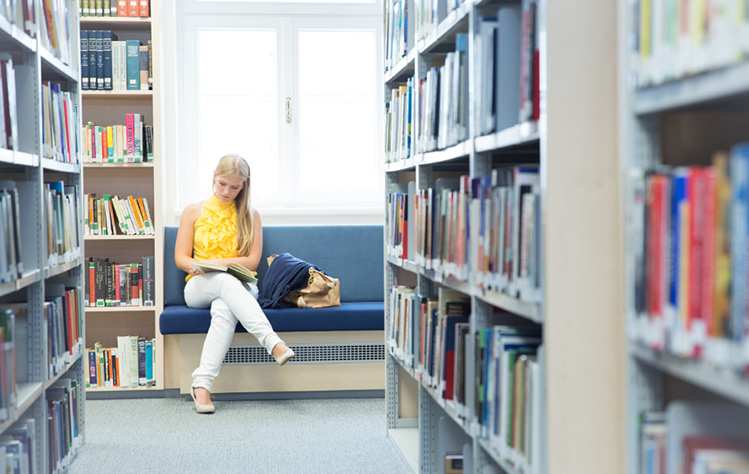 Webster understands that for any student undertaking their undergraduate degree in Austria, there are significant costs to consider. Our scholarship opportunities aim to facilitate the transition into university life and provide students with the chance to experience all that Webster has to offer.
For enrolled students, The Webster Vienna Training Scholarship (WVTS) is another available option. This scholarship provides a discount on tuition fees, and aims to provide students with valuable experiences outside of the classroom. Recipients will have the chance to expand their skill set with practical work, by spending a minimum of one semester working on different kinds of research or administrative projects in departments at Webster Vienna Private University.
All students enrolled at Webster can apply through the Open Calls for Application, which are organized once per semester to select the scholarship recipients for the following semester. Students can apply to multiple Open Calls, and may receive a scholarship worth a total maximum amount of six courses during their program.
Additional Sponsored Scholarships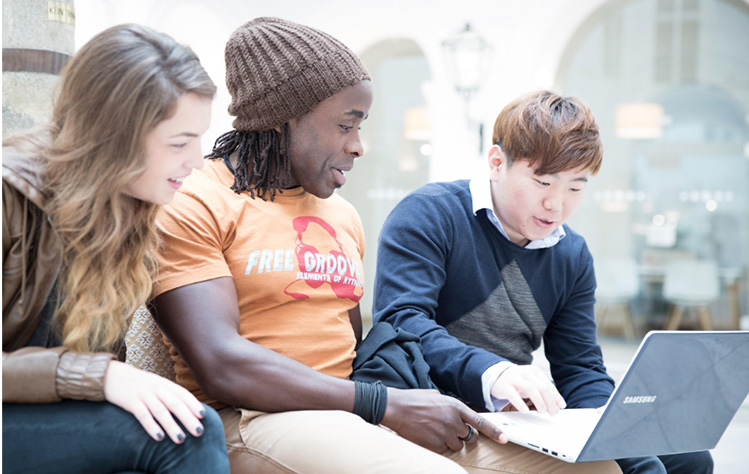 Webster Vienna Private University is proud to have partnered with a number of different organizations, each providing generous scholarships to students.
For one incoming undergraduate student, the Borealis Social Scholarship covers 21,000 euros of tuition per academic year and is renewable annually for up to four years. Eligible applicants must have an outstanding academic record with a cumulative GPA between 3.5 and 4.0, as well as demonstrated financial need.
For students who are currently completing their freshman year at Webster, the Borealis Excellence Award is a merit-based partial scholarship that offers 10,000 euros each year. After their first year at Webster, eligible students must hold and maintain a GPA between 3.8 and 4.0. Under these conditions, the Borealis Excellence Award may be renewed annually for up to three year.
Are you interested in pursuing a bachelor degree in Vienna while studying International Relations? Contact Webster University Vienna to find out more!