Ready to Take a Bachelor's Degree in Vienna? Discover Webster's Unique Teaching Approach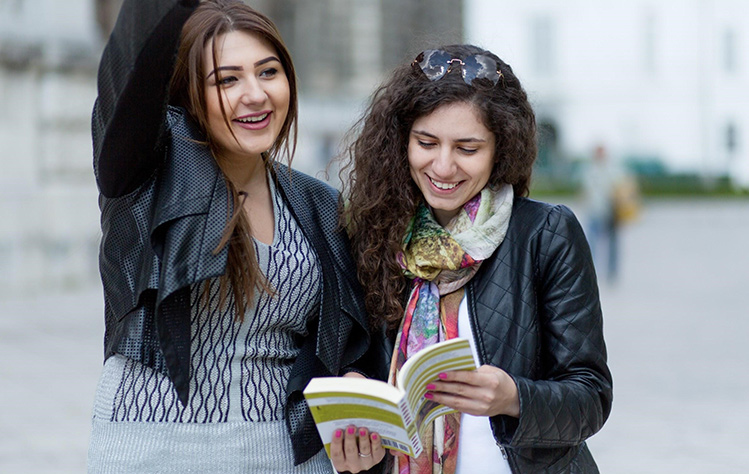 Webster Vienna Private University offers both a global and an individualized approach to learning. This comes from two different modes of teaching: the close mentorship and holistic approach of an American liberal arts education and the academic inquiry-based curriculum of a European research university.
Students at Webster Vienna come from all over the world to learn and grow in Vienna, the heart of Europe. With a range of undergraduate programs in the humanities, sciences, and social sciences, Webster Vienna Private University delivers essential skills for a career in the global workforce. Students graduate from Webster with the knowledge, connections, and passion to take their path in any direction they choose. Here's a closer look at what to expect from an undergraduate degree at Webster.
A Personalized Learning Experience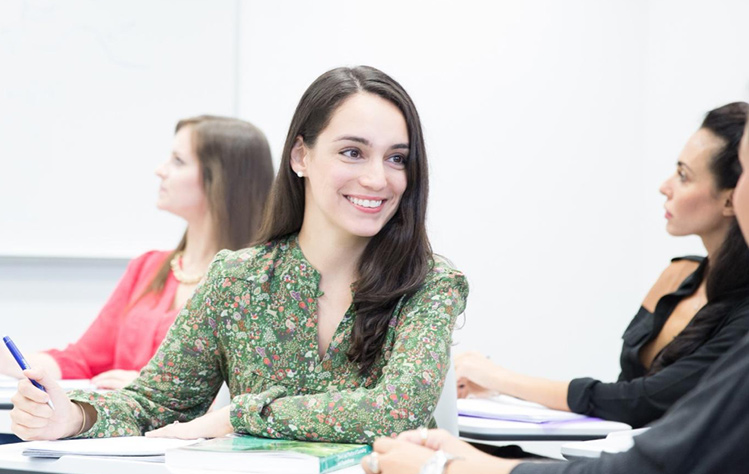 Webster prides itself on the quality of its teaching. In all of our programs, you can expect small classes with student-centered learning and interactive instruction. Inspired by the faculty-student mentorship approach found in an American liberal arts college, instructors at Webster Vienna offer personalized feedback to support student success at every turn.
From international relations to management to communications, an undergraduate degree in Vienna can take you in many different directions. Underpinning all programs is the goal to instill curiosity and cultivate a lifelong love of learning. When students develop the ability to question and analyze the world around them, they are able to take the lead in their academic and professional careers. With a focus on individualized learning, students graduate from WVPU with confidence in their abilities and sense of purpose.
Develop a Global Mindset Through Bachelor Degree Studies in Vienna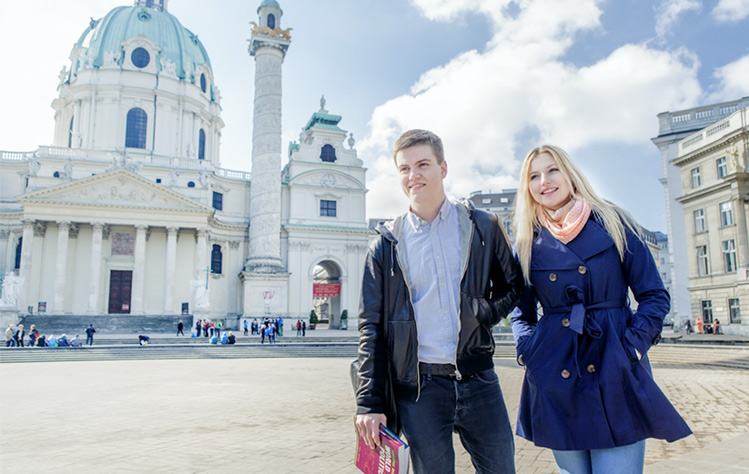 In an international community in Vienna, Webster Vienna Private University introduces students to the many modes of thought and collective action that constitute our globalized world. To become leaders of positive change, students need to learn from and collaborate with those around them. Webster Vienna provides a unique setting made up of students and faculty from around 70 countries across the world. The result is a learning environment that fosters diversity of perspectives, mutual respect, and cross-cultural communication. In any global context, these are essential skills that drive success.
As a university with programs that are accredited in Austria and the U.S, Webster Vienna Private University offers graduates a diploma from both countries. This significantly influences the opportunities it affords graduates, opening them up to advanced studies or career paths on both continents. With experience in an international setting, graduates of Webster gain a competitive standing in today's workforce.
Building Contemporary Skills in Our Students
As you work towards your undergraduate degree in Austria, you'll also complete the Common Core Module (CCM) at Webster. The CCM is designed to provide all undergraduate students with a foundation in theoretical principles, problem-solving, and practical skills. In the process, students develop the knowledge to confront the key social and scientific problems of our time.
These include issues of justice and inequality, gender and sexuality, climate change, scientific development, as well as the use of tools such as statistical analysis. Through current debates, students come to make informed judgments about the structures or movements around them. By engaging with the world on a theoretical and practical level, students gain the confidence to lead future discussions that inspire positive change.
Are you interested in earning a bachelor's degree in Austria? Contact Webster Vienna Private University for more information.