Webster Geneva Names Mariana Alba Acting Director of Bachelor Business Programs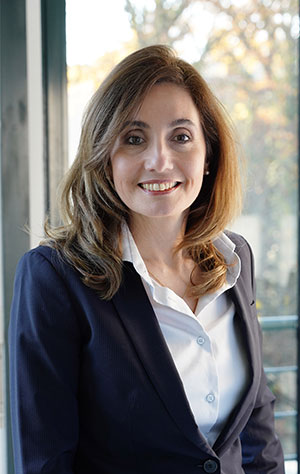 Professor Mariana Alba has been appointed acting director for bachelor business programs in the Walker School of Business & Technology at Webster University Geneva in Geneva, Switzerland. Those programs include the BS in Business Administration, BS in Finance, BA in Economics, BA in Management, and the BA in Management with an emphasis in Marketing. The BS in Computer Science will continue to be led by Professor Claude Chaudet.
Alba will officially begin her new role on Jan 1, 2023.
"Dr. Alba has a rare combination of scholastic and industry achievements, driving a desire to see students obtain discipline knowledge, master skills, and innovate in their chosen field of work upon graduation," said Ryan Guffey, Director General for the Office of Global Campuses at Webster Geneva.
Alba has 20+ years of experience as a public relations officer in private business and international organizations in Argentina, Spain, Canada, and Switzerland. During the last five years, in parallel with her responsibilities in academic programs in marketing and communication, she has dedicated herself to knowledge management and the execution of several projects related to corporate social responsivity, sustainability and social impact. She has been teaching since 2014.
Alba's passion now lies in economic development and social progress through joint management with private business and non-governmental organizations (NGOs). Her academic and professional experiences enable her to continue working on undertakings related to knowledge transmission both in the face-to-face and online modalities.
Professor Alba was educated in both Argentina and Spain. She earned her doctorate in Communication Sciences (Cum Laude) in 2014, a Diploma of Advanced Studies in Audiovisual Communications in 2007, and a Bachelor's in Advertising and Public Relations in 2005 from Complutense University of Madrid. Prior to this, she obtained a Diploma in Journalism in 2000 from the Pontifical Catholic University of Buenos Aires.