Congresswoman, Actor, Communicator and Leadership Developer to be Recognized During Annual Webster Alumni Awards

During Webster University's annual Alumni Awards Dinner on Sept. 23, four accomplished graduates from the University will be honored. U.S. Rep. Val Demings (MA '96 ), professional communicator Courtney Stewart (MA '05), actor Kevin Miles (BFA '12) -- aka "Jake from State Farm," -- and organizational development expert Roslyn Grant (MA '97) will receive prestigious University recognitions for their contributions to their professions and communities.
"The four alumni being recognized this year reflect Webster's impact on graduates' global leadership demonstrated in successful lives and careers," said Webster University Chancellor Elizabeth (Beth) J. Stroble. "These honorees differ in their backgrounds and professions, but they are all Webster University graduates who have evidenced the Gorlok spirit in ways that merit our recognition. I congratulate these honorees and look forward to welcoming them to campus in September."
Four awards will be bestowed during the ceremony: the Distinguished Alumni Award, the Loretto Service Award, the Young Alumni Award and the Mary Elizabeth Newell Loyalty Award.
Distinguished Alumni Award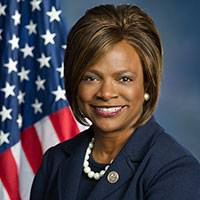 Demings will be presented with the Distinguished Alumni Award, the highest award presented to University alumni. Recipients are alumni who have made specific, meritorious contributions to society through their profession and involvement in civic, cultural or charitable activities. This award recognizes high achievement that reflects credit upon the individual and Webster University. As part of the selection process, the Alumni Board Awards Committee considers the influence and impact individuals have had beyond their local community in their profession or service, and whether they have been the "first" to accomplish something.
Demings is a lifelong public servant, who has broken numerous glass ceilings. She began her career in Jacksonville, Florida as a social worker, who worked to protect foster children. She was then inspired to move to Orlando to join the police force. Despite institutional resistance to the idea of women in law enforcement, she pushed forward, graduating from the police academy as class president. She received the Board of Trustees' Award for Overall Excellence and made history by serving as Orlando's first female police chief.
During her time in law enforcement, Demings launched innovative programs, including Operation Positive Direction, a mentoring program that empowers at-risk students through tutoring, community service, and positive incentives. She also launched Operation Free Palms, a project focusing on rejuvenating Orlando's most crime-ridden housing complex, the Palms Apartments. By focusing on unorthodox strategies like access to child care, building playgrounds, a GED program, and job skills training, the Orlando Police Department created an alternative to crime and improved the quality of life in the city's most distressed community. During Demings' tenure, she reduced crime in Orlando by 40%.
In 2017, Demings successfully ran for the U.S. House of Representatives. Today, she works on the House Judiciary, Homeland Security, and Intelligence committees. She is chair of the House Homeland Security Subcommittee on Emergency Preparedness, Response, and Recovery; and vice chair of the House Judiciary Committee (Subcommittee on Crime, Terrorism and Homeland Security).
She is a member of the Congressional Black Caucus, Women's Caucus, New Democratic Caucus, Law Enforcement Congressional Badge of Bravery Review Board and the Elections Security Taskforce. Besides serving as a subcommittee vice chair, Demings' leadership positions include serving as associate and regional whip for the House Democratic Caucus, co-chair of Candidate Recruitment for the Democratic Congressional Campaign Committee, and vice chair of the Gun Violence Prevention Task Force.
Demings is an active member of St. Mark A.M.E.; Delta Sigma Theta Sorority, Inc.; Orlando Chapter of the Links, Inc.; NAACP Silver Life Member; Florida Bar Citizens Advisory Committee; Florida Police Chiefs Association; National Organization of Black Law Enforcement Executives; National Association of Women Law Enforcement Executives; National Congress of Black Women; and numerous other affiliations.
She holds a bachelor's in Criminology from Florida State University, a master's in Public Administration from Webster University, and honorary doctorate degrees from Bethune-Cookman University, Florida Technical College and City College Fort Lauderdale.
Loretto Service Award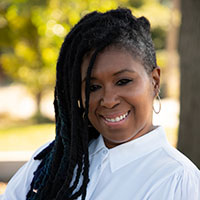 Stewart will receive the Loretto Service Award, which is presented to alumni who have given significantly in service to humanity and social justice. The award is intended to continue the recognition of the community service and social justice values of the Sisters of Loretto, who founded Webster College in 1915.

Stewart is a communications expert whose work is focused on driving change through audience alignment and intentional strategies. She is the vice president of strategic communications at the Missouri Foundation for Health and previously worked for Harris-Stowe State University, and The Boeing Company.

Stewart is an active community leader and mentor to many. She is a member of Delta Sigma Theta Sorority, Inc. She also serves on the communications advisory board of the Webster University School of Communications and formerly served on the young professional advisory boards of Crisis Nursery and Saint Louis Zoo. She is the founder of the Honeycombs dance team at Harris-Stowe State University. Stewart holds a Bachelor of Journalism degree from University of Missouri-Columbia and a Master of Arts in Communications Management from Webster University.
The Young Alumni Award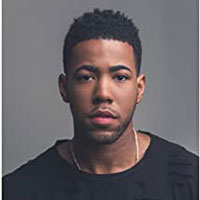 Miles will receive the Young Alumni Award. The award recognizes alumni who promote the values and elevates the profile of Webster University through leadership in their profession, contributions to society through public service, and ongoing support of the University. Awardees must be Webster University graduates, who received an undergraduate degree within the last 10 years of being nominated, and are 35 years of age or younger.
Miles is widely recognized due to his appearance in many national State Farm commercials. He has acted in numerous films and televisions shows, including "Uglies," Netflix's "Pretty Smart," Netflix's "Tall Girl 2," "Innocent," "S.W.A.T.," "iCarly," and "Criminal Minds." Miles also appears in many other commercials including spots for Coors Light, 5 Hour Energy, Henry's Hard Sparkling Water, T-Mobile, Hyundai, McDonald's, Pepsi, Taco Bell and Bose.
Mary Elizabeth Newell Loyalty Award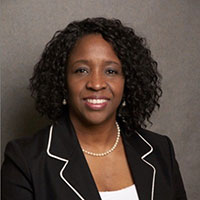 Grant will receive the Mary Elizabeth Newell Loyalty Award. The Newell Award is presented to alumni who have demonstrated a high degree of loyalty, commitment and concern for Webster University over a span of many years. This award is presented in memory of Mary Newell, a graduate from the class of 1926, who was a life-long supporter of Webster and dedicated member of the Alumni Association.
Grant is the Director of Organization Development for Froedtert & Medical College of Wisconsin health network, which includes ten hospitals and over 45 health centers and clinics. She is also the founder of Grant Performance Group LLC, a consulting company focusing on elevating the performance of people and organizations through development, alignment, engagement, and inclusion.
She has over 20 years' experience in leadership development, strategic planning, organization development, and human resources. She is passionate about assuring individuals are equipped with the tools, resources, opportunities, and support required for success.
Prior to her current role, Grant was the assistant professor of Leadership and director of Corporate Partnerships at Westminster College in Fulton, Missouri. She has also held leadership positions at BJC Inc., Barnes-Jewish Hospital, Missouri Baptist Medical Center, and Maritz Inc. She shares her knowledge and expertise with local and national faith based and youth organizations, as well as several community boards and committees.
She has been active in Webster's alumni association for nearly two decades, including serving as president of Webster's Alumni Association and president of the African American Alumni Chapter.
Grant holds a Ph.D. in Organization Development from Benedictine University, a master's degree in Management and Human Resources Development from Webster University, and a bachelor's degree in Communications and Psychology from the University of Missouri.