Webster Faculty, Students Fundraising for Annual Border Trip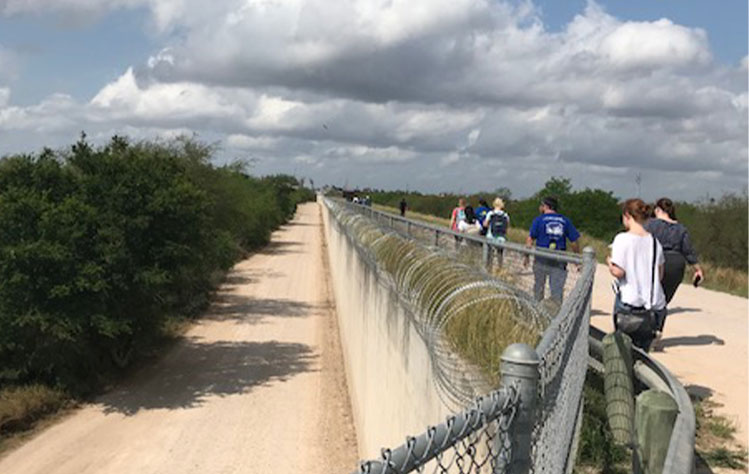 For five years, faculty members and students from the departments of Legal Studies, Spanish, and Nursing at Webster University have been making the trip to the U.S. and Mexico border in Texas. Webster's Interdisciplinary Border Project group works closely with the organization ARISE Adelante and other groups to assist leaders who then share the information with the local community.
Help Support the March Trip
Webster's Border Project group has received two grants from the law firm of Sandberg Phoenix and von Gontard, PC, to support their work at the Texas/Mexico border.
This year will be the Project's fifth trip. A crowdfund to assist the group trip in March 2022 launches Monday, Jan. 24. Any gifts will help support travel, lodging and other expenses for the group during their journey.
Click here to make a gift and support the group.
By partnering with ARISE Adelante, who for over 30 years has focused on empowering women and children that live in the Rio Grande Valley, Webster aims to focus on the immigrant community, and to provide critical education on healthcare and immigration issues.