Edward Jones Career Pathways Partnership Created at Webster University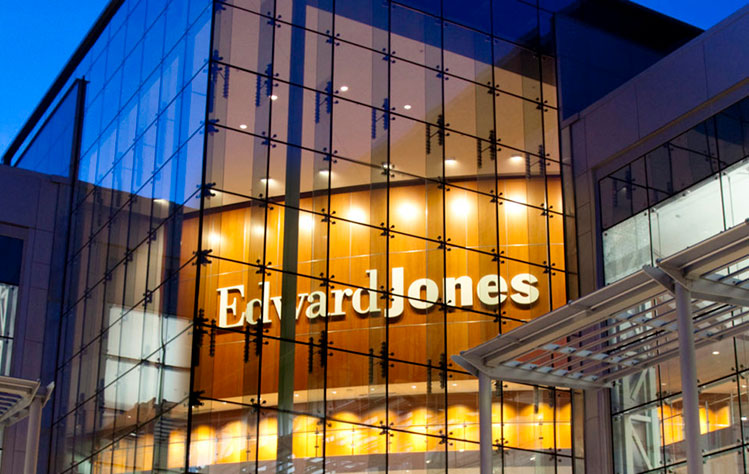 Edward Jones and Webster University are creating a unique educational program aimed at bringing more diversity to the workforce. The Edward Jones College Career Pathways Partnership will offer Webster undergraduate students from under-resourced communities new opportunities to build the necessary skills, cultural competencies, teamwork and problem-solving skills to help them succeed in financial services careers.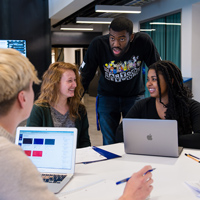 The five-year program includes mentoring by Edward Jones professionals and paid internship opportunities for students of color to gain real-world experience at Edward Jones. Edward Jones started recruiting Webster students for the program this month.

"Edward Jones is proud to partner with Webster University on the pathways program as we work to advance inclusive growth and promote healthier futures within our communities," said Kristin Johnson, Edward Jones chief transformation and human resources officer. "Mentoring is a treasured tradition at Edward Jones and helps us create an exceptional associate experience by prioritizing leadership, transforming to create greater impact for those we serve and taking a human-centered approach to serving clients in a comprehensive way. This is a great example of how we fulfill our purpose to partner for positive impact - to improve the lives of our clients and colleagues, and together, better our communities and society."
The first phase of the program will start at the end of the month, when the 2022-2023 academic year is launched at Webster University. Representatives from Edward Jones will host meetings with interested students and start taking applications for the program.
"This pathways program is a natural next step for the long-standing partnership between Webster University and Edward Jones, as both institutions have an authentic shared interest in inclusive growth, healthier futures for the region, and helping diverse students advance their own careers while mentoring others," said Webster University Chancellor Elizabeth (Beth) J. Stroble. "Together we will improve the pipeline for diverse talent to enter careers in business and finance in the St. Louis region, consistent with the STL 2030 Jobs Plan."
The STL 2030 Jobs Plan was released in May 2021 by Greater St. Louis, Inc. The 10-year plan provides a roadmap for "boosting economic growth, increasing the number of quality, living-wage jobs and reducing racial disparities in employment and wealth-generation to boost opportunities for all."
Components of the Edward Jones Career Pathways Partnership include scholarships and paid internships, opportunities for students to attend special seminars, weekend lab-based investigations and workshops and pop-up challenges. The program will be overseen by a director and supporting staff to direct recruitment and placement efforts.
The paid internships are a key component to the program, opening doors to students in meaningful ways, Stroble said. "This model of a college pathways partnership program offers the opportunity for students to gain real-world experiences while also financially supporting their educational aspirations," she said.
"This visionary initiative from our partners at Edward Jones will enhance opportunities and outcomes for traditionally underserved students, leading to quality jobs, which will ultimately reduce racial disparities and increase household income, health outcomes and wealth building for many in our community," said Webster University President Julian Z. Schuster. "Working together, this partnership and focused approach will create a positive impact that facilitates the creation of a diverse, highly competent workforce of the future and elevates the St. Louis region as the major hub for next generation industries. I congratulate all who were involved in creating this unique beneficial program."
Webster University and Edward Jones have engaged as trusted allies on numerous projects for decades. The company has supported many efforts to assist students, including contributions to scholarship programs such as the New Century Leaders Scholarship, and to improvements to the University's St. Louis campus such as Emerson Library and the East Academic Building. The Edward Jones Commons in the East Academic Building is a popular spot for students to convene in collaborative study sessions as well as hosting University and community events such as faculty and staff gatherings, guest lectures and events by student clubs over the past decade.
In addition, managing partners at Edward Jones have provided leadership for Webster University's Board of Trustees, including Doug Hill, who chaired the board, and Jim Weddle, former member of the Executive Committee. In 2016, Weddle received an honorary doctorate and was Webster's Commencement speaker.
Webster recognized the Edward Jones firm for longstanding contributions to Webster's vision and mission as Visionary Award honoree in 2016. Conversely, numerous leaders at Edward Jones are Webster University alumni. Kristin Johnson, chief transformation and human resources officer, is a great example of this long-term and mutually beneficial relationship. She is both a Webster alumna and currently serves as a University trustee and member of the board's executive committee.
It is projected that the program will cost $100,000 a year for five years, which will be covered through generous support from Edward Jones.
About Edward Jones
Edward Jones, a FORTUNE 500 firm, provides financial services in the U.S. and through its affiliate in Canada. The firm's nearly 19,000 financial advisors serve more than 8 million clients with a total of $1.6 trillion in client assets under care. Edward Jones' purpose is to partner for positive impact to improve the lives of its clients and colleagues, and together, better our communities and society. Through the dedication of the firm's 50,000 associates and branch presence in 68% of U.S. counties, the firm is committed to helping more people achieve financially what is most important to them. The Edward Jones website is at www.edwardjones.com, and its recruiting Web site is careers.edwardjones.com. Member SIPC.
About Webster University
With its home campus in St. Louis, Missouri, USA, Webster University (www.webster.edu) comprises an action-oriented global network of faculty, staff, students and alumni who forge powerful bonds with each other and with their communities around the globe. Founded in 1915, Webster is a independent nonprofit university with students studying at campus locations in North America, Europe, Asia and Africa and in a robust learning environment online. The university is committed to ensuring high-quality learning experiences that transform students for global citizenship and individual excellence.