Community Music School Welcomes Nina Shekhar as Guest Composer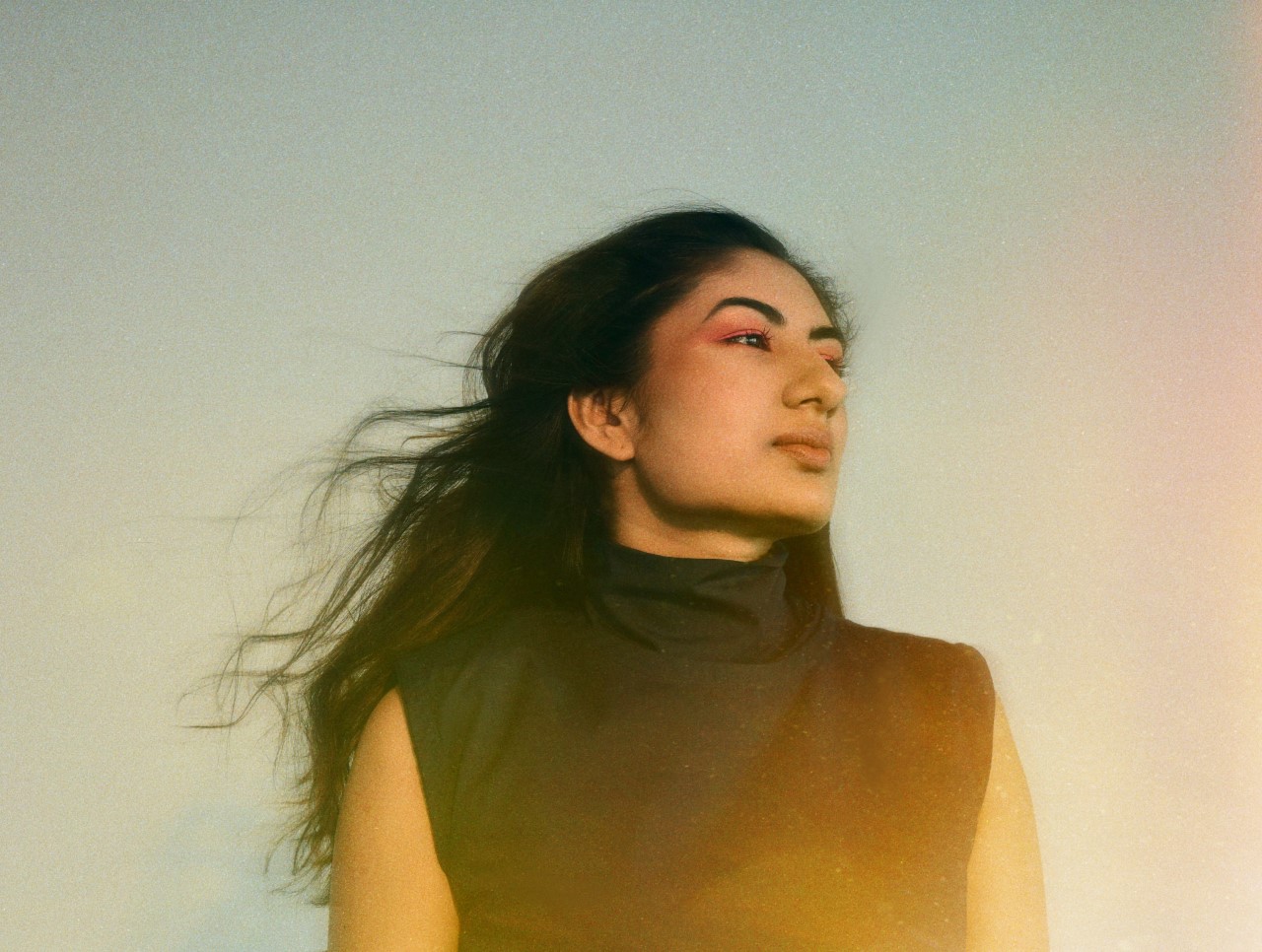 The Community Music School of Webster University will welcome Nina Shekhar as Guest Composer for its 2022-2023 Young Composers Competition.
Since 2004, the Young Composers Competition (YCC) sponsored by Arden and Harry Fisher at the Community Music School of Webster University has recognized and encouraged the efforts of those ages 12-21, who are involved in the creative process of composing music.
This program, unique to the St. Louis region, is an open competition that has received submissions from across the globe. Each year, the guest composer plays an integral role within the YCC, providing developing composers with invaluable one-on-one guidance in a constructive and supportive environment from an individual already well established in their professional and creative field.
In addition to meeting with each winning young composer and reviewing their work, the guest composer engages intellectually with attendees via a public presentation on a musical topic relevant to their artistic pursuits and the professional development of the young composer. A work from the guest composer is also featured during the culminating concert of the YCC winning student works.
The choice of guest composer is based upon recommendations from the YCC committee, past participants of the competition, and a general keeping of ears to the ground for exciting new voices in the new music world.
"Through the YCC, we strive to engage guest composers who are active in both the creation of exciting new work and the education and guidance of young minds," said Justin Blackburn, coordinator of the Young Composers Competition.
"Additionally, we look for those who hail from backgrounds not traditionally so well represented in the composition world. There are so many brilliantly diverse voices singing their unique perspectives and it is paramount that we share that with the promising young musicians we host."
Entries for the 2022-2023 Young Composers Competition will be accepted starting Sept. 1. Interested composers should visit www.webster.edu/cms-ycc for more information. The deadline for submissions is Oct. 21 and winners are announced in early January 2023.
About Guest Composer Nina Shekhar
Nina Shekhar is a composer who explores the intersection of identity, vulnerability, love and laughter to create bold and intensely personal works.
Described as "tart and compelling" (New York Times), "vivid" (Washington Post), and "surprises and delights aplenty" (LA Times), her music has been commissioned and performed by leading artists including the New York Philharmonic, LA Philharmonic, Minnesota Orchestra, Albany Symphony, Los Angeles Chamber Orchestra, New World Symphony, Civic Orchestra of Chicago, Eighth Blackbird, International Contemporary Ensemble, JACK Quartet, New York Youth Symphony, Alarm Will Sound, The Crossing, Chamber Music Society of Lincoln Center, ETHEL, violinist Jennifer Koh, saxophonist Timothy McAllister, Ensemble Échappé, Music from Copland House, soprano Tony Arnold, Third Angle New Music, The New York Virtuoso Singers, Left Coast Chamber Ensemble, Lyris Quartet, Ray-Kallay Duo, New Music Detroit and Kaleidoscope Chamber Orchestra.
Shekhar's work has been featured by Carnegie Hall, Metropolitan Museum of Art, Walt Disney Concert Hall (LA Phil's Noon to Midnight), Library of Congress, National Gallery of Art, National Sawdust, National Flute Association, North American Saxophone Alliance, I Care If You Listen, WNYC/New Sounds (New York), WFMT (Chicago), and KUSC and KPFK (Los Angeles) radio, ScoreFollower, TUTTI Festival, Blackbird Creative Lab, Copland House's CULTIVATE, Gabriela Lena Frank Creative Academy of Music and New Music Detroit's Strange Beautiful Music.
Upcoming events include performances by the New York Philharmonic, LA Philharmonic (joined by soloists Nathalie Joachim and Pamela Z), Seattle Symphony, Oregon Symphony and her Hollywood Bowl debut with the LA Phil.
Current projects include commissions for the Grand Rapids Symphony, 45th Parallel Universe Chamber Orchestra (sponsored by GLFCAM), and Youth Orchestra Los Angeles (YOLA) (sponsored by LA Phil and New Music USA).
Shekhar is the recipient of the 2021 Rudolf Nissim Prize, two ASCAP Morton Gould Young Composer Awards (2015 and 2019), 2022 BMI Student Composer Award and the 2018 ASCAP Foundation Leonard Bernstein Award, funded by the Bernstein family.
Aside from composing, Shekhar is a versatile performing artist as a flutist, pianist and saxophonist. She has performed in the Detroit International Jazz Festival and as a soloist with the USC Thornton Symphony and the Lublin Philharmonic in the Poland International Piano Festival. Shekhar has been featured by the National Flute Association and was previously a flute student of Amy Porter.
Shekhar is currently pursuing her PhD in Music Composition at Princeton University. She previously completed composition graduate studies at University of Southern California and undergraduate studies at University of Michigan, earning dual degrees in music composition and chemical engineering.
Shekhar was recently appointed as the 2021-2023 Composer-in-Residence for Young Concert Artists. She is a 2022-2023 Civitella Ranieri Foundation Music Fellow. An active educator, Shekhar is currently a Composer Teaching Artist Fellow for the Los Angeles Chamber Orchestra and is on faculty at the Idyllwild Arts Academy and Brightwork newmusic Project Beacon initiative.
She has also held guest composition residencies at Western Michigan University and Portland State University. She recently served as an inaugural Debut Fellow of the Young Musicians Foundation, mentored by violinist and social activist Vijay Gupta.
Shekhar said she is grateful to all of her mentors, including Ted Hearne, Andrew Norman, Donnacha Dennehy, Barbara White, Nina C. Young, Kristin Kuster, Evan Chambers, Bright Sheng, Michael Daugherty, Erik Santos, Gabriela Lena Frank, Derek Bermel and James Hartway. She is a first-generation Indian American and a native of Detroit.
About Community Music School of Webster University (CMS)
Founded in 1925, CMS offers outstanding music education and performance opportunities to students of all ages and abilities and serves the entire St. Louis metropolitan region.
The Community Music School of Webster University is accredited by the National Association of Schools of Music and is a certified member of the National Guild of Community Schools of the Arts.