Community College Advisors Join Webster for Info Luncheon

The Office of Admission hosted a Community College Advisors Luncheon on March 11, an annual event where community college advisors engage with Webster staff, students, and faculty about transfer opportunities. This year, a mix of academic and student success advisors, TRIO advisors, Phi Theta Kappa advisors, and honors program coordinators from eight community college campuses attended the event.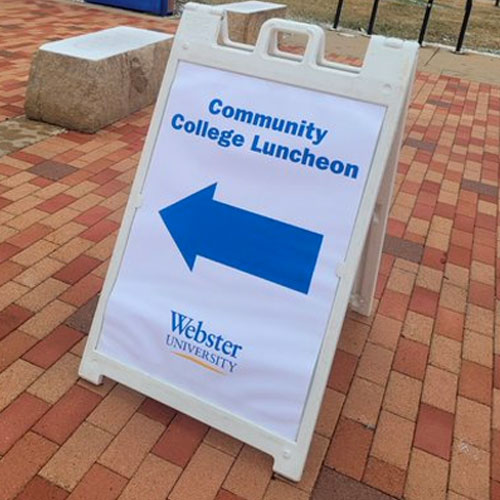 Following a warm welcome from President Julian Schuster in the East Academic Building, guests learned from Associate Professor Eric Goedereis about high-impact practices, why they are important, and many examples of these practices in place at Webster. Professor Emily Thompson, interim director of the Gleich Honors College, and Webster transfer student Madison Pregon shared with guests the ways in which the Honors College is working to make itself more accessible for incoming transfer students.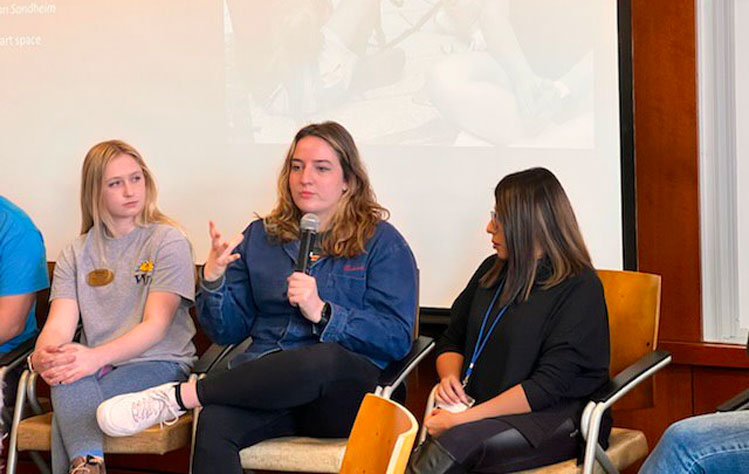 After the faculty presentations, a stellar group of transfer students currently studying at Webster University participated in a Q&A session. Students Vincent Italiano, Katarina Ausley, Laura Rodak, Louis Wall, Rose Perou, Jessica Berman and Madison Pregon shared their reasons for transferring to—and staying at— Webster. The students also reflected on their own experiences pertaining to high impact practices, student involvement opportunities, and ways in which they've felt supported by faculty and staff at Webster.
Guests also walked away with important information in-hand about competitive scholarship deadlines for new transfer students for the fall semester, the upcoming Transfer Information Session, and exciting updates about each School and College.