Geneva Career Event: Wella Company internship presentation, student workshop on digital marketing, e-commerce, sales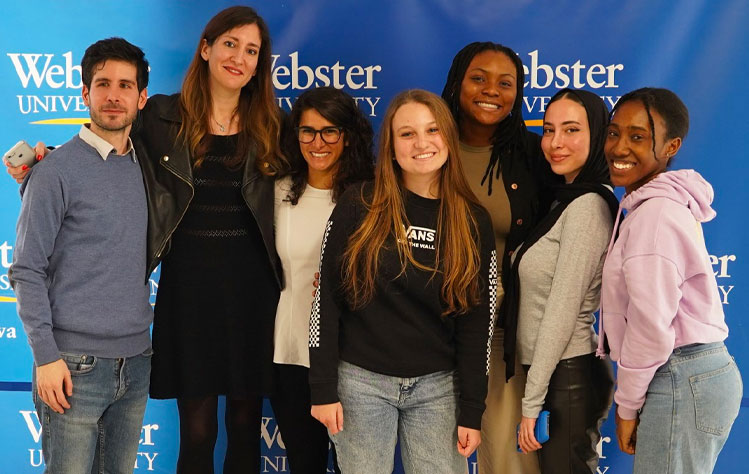 Career Services welcomed corporate representatives from Wella Company, a German beauty products company of about 6,000 employees, with headquarters for some of its brands in Geneva, which is also home to its line of hair products and the digital marketing team.
Three Wella representatives, the director of influencer marketing, PR & communications; global e-commerce B2B senior marketing manager; and media manager, shared about their own career paths to their current roles and presented a brief company overview that included how product marketing is becoming more and more digital and data driven. With the rise of social media, influencers both in B2B and B2C marketing, the team described how they use technology both to innovate to create a more seamless customer experience. They described how data is used to test, learn, launch and monitor campaigns – and then how results are analyzed for the next digital cycle.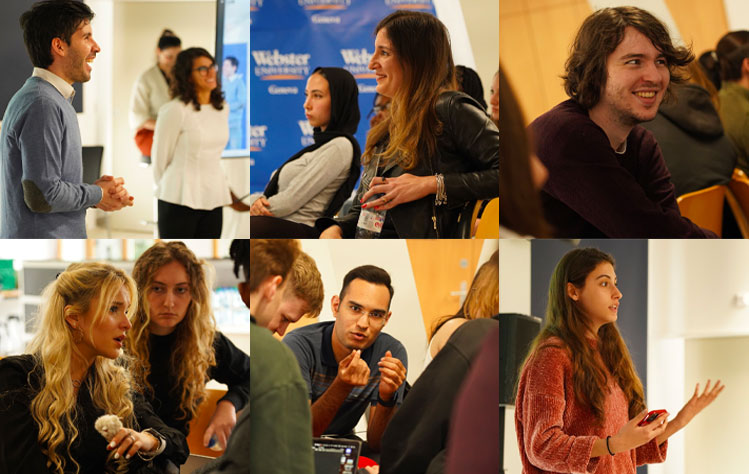 With ever-evolving digital platforms and media channels, the company seeks youthful talent regularly. The presentation described areas where six-month internships are open to university students and recent graduates. They then put Webster students to the test through a 'live challenge' case study during the session's workshop.
Breakout teams of four to five students were then invited to imagine the launch of a premier new hair product, using prestige as a value. They were challenged to come up with campaign channels to launch and build brand awareness, keeping in mind aspects of a specific target audience. After a 30-minute session, groups presented creative ideas and suggestions ranging from live events to leveraging online platforms.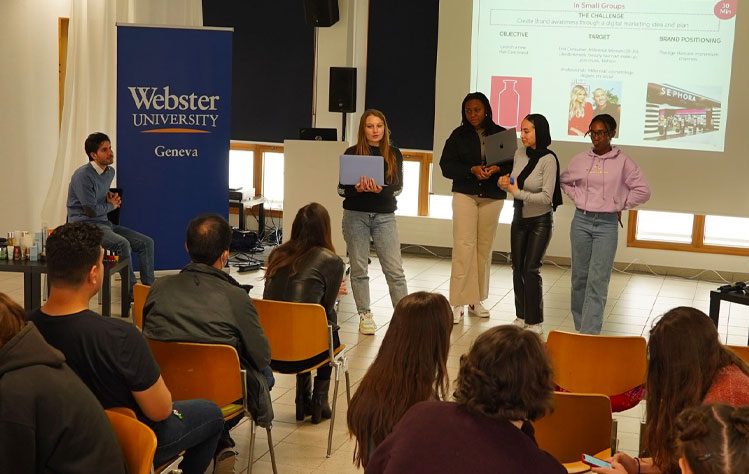 Feedback from the Wella Company's corporate team shared that the student groups showcased creativity, marketing skills and a great diversity of ideas, and one team in particular (a group of second year students) were subsequently invited to come for a personalized team visit to Wella's marketing division, for further discussions on the ideas they presented.
Coordinated by Career Services, the Wella Company presentation is one in a series of activities throughout the semester, aimed at providing an opportunity to learn about corporate expectations for internships, to expose students to different employment sectors and to inspire them further in their professional development. In addition to formal presentations, other activities include more informal "Career Talks" as well as a mock interview day.
Webster University Geneva thanks the Wella representatives for their presentation and workshop, and offer congratulations to the dynamic team.