Webster Ghana Hosts Award-Winning Author Esther Armah at Inaugural Global Conversations Public Reading Series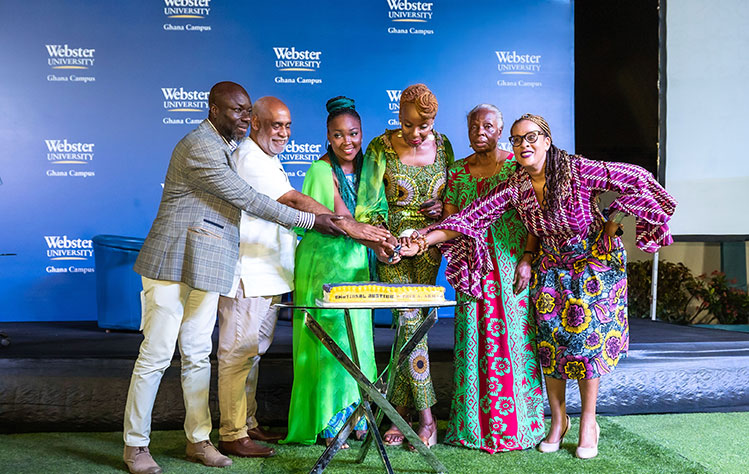 Webster University Ghana held its first Global Conversations Public Reading series on Nov. 29. One of the main highlights of the inaugural program was the launch of globally acclaimed journalist and writer, Esther Armah's new book, "Emotional Justice: A Roadmap for Racial Healing." The book has been a #1 New Release on Amazon in two different categories — General Sociology of Race Relations and Cultural Anthropology — for six weeks.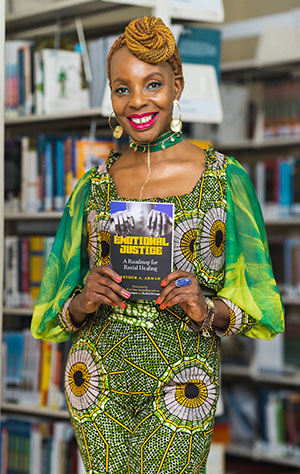 Webster Ghana partnered with The Armah Institute for Emotional Justice (TheAIEJ), Vidya Bookstore and the Alliance for Women in Media Africa (AWMA) to bring the reading series program to fruition.
Sponsored by the Webster Ghana Library and Office of Academic Affairs, the event was attended by the United Nations Ghana Resident Coordinator and the Deputy Chief of Missions to the US Embassy.
The event included a dramatized performance of Armah's book by renowned Ghanaian actress, Pearl Darkey. The program was moderated by one of Ghana's renowned journalists, Francis Abban.
''The Global Conversation series is designed to create cross-cultural discourse," said Webster Ghana Campus Director Christa Sanders Bobtoya, who addressed guests at the program's start. "Our aim is to engage students and the public at large on issues of international importance by inviting global thought leaders, activists, writers and change makers to discuss a broad range of topics impacting today's society and world.''
An interactive question and answer session and book signing by Armah closed out the event.