Webster University to Host Hugh O'Brien Youth Foundation Conference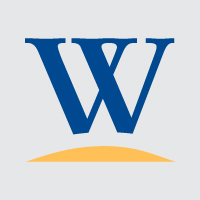 More than 100 high school students and 30 adults will spend three days on the Webster Groves campus of Webster University this weekend as part of the Hugh O'Brien Youth (HOBY) Foundation of Missouri's annual leadership seminar.
This is the first time the event will be held on the Webster University campus.
"HOBY is an amazing program that builds leadership skills among high school students and helps them become effective leaders in their home, school and workplace," said Webster University Associate Vice President of Student Affairs John Buck. "Their mission aligns nicely with Webster's mission of developing the next generation of leaders for global citizenship and individual excellence."
HOBY was founded in Los Angeles in 1958 by actor Hugh O'Brien with guidance from famed physician Albert Schweitzer. Since then, HOBY chapters have been created in all 50 states and in 19 countries and regions. It's estimated that more than 500,000 high school students have attended a HOBY leadership conference since its founding.
The HOBY Missouri State Leadership Seminar will host 100 high school sophomores and 30 staff and alumni of past HOBY seminars. The students will participate in hands-on leadership activities, meet local and state leaders, and explore their own personal leadership skills during the event.
This year's seminar theme will revolve around video games, with the idea that students can learn how to "level up" in their leadership in their communities, according to Buck. The curriculum will focus on personal leadership, group leadership, and leadership for society.
Students will arrive on campus on Friday, June 10, and stay until the afternoon of Sunday, June 12. During the weekend, a variety of presenters from Missouri, along with many volunteers, will present multiple viewpoints on important issues and encourage students to think critically about leadership, and begin to identify their own leadership strengths.
To learn more about the HOBY seminar, visit https://hobymo.org/missouri-seminar/.