Hulsizer Named Dean of College of Science and Health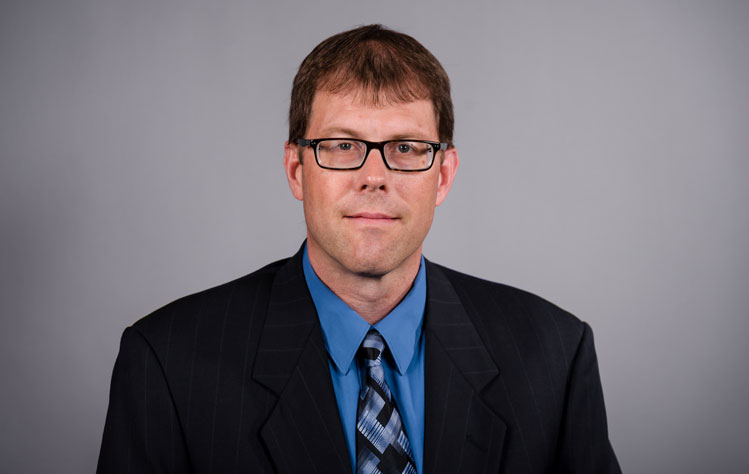 Michael R. Hulsizer has been named the dean of the newly created College of Science and Health, it was announced today. His appointment is effective June 1.
Hulsizer, a professor and former chair of the department of psychology, has served as the acting dean of the School of Education since June 2021 and as the interim dean of the College of Arts & Sciences since January 2021.
"Mike is an excellent choice for dean of the new College. He brings with him practical experience in the classroom, as a dean for two different schools, and as a member number of university-wide committees that worked on grants, program reviews and other academic leadership," said President Julian Z. Schuster. "He also has the respect of his colleagues and knows them well, two factors that will be needed to launch the new College. I offer my heartiest congratulations to Mike for his new role."
In his new role, Hulsizer will oversee the organization and management of the College of Science and Health. The College's creation was announced in February as part of a decade-long campaign to strengthen Webster University's STEM and health-related programming in order to meet emerging workforce needs in the St. Louis region. The College of Science and Health will be home to:
Undergraduate programs
Biological Sciences
Biology
Chemistry
Exercise Science
Nursing
Psychological Science
Psychology
Graduate programs
Biomedical Sciences
Doctor of Nurse Anesthesia Practice
Environmental Management
Gerontology
Human Services
Nursing
Counseling
School Counseling
Science Management and Leadership
"I am excited to serve as the first Dean for the new College of Science and Health at Webster University," Hulsizer said. "Students increasingly are seeking out careers in science and health fields and St. Louis has an abundance of opportunities for post-graduate success. This new academic unit is uniquely poised to be the centerpiece of Webster University and will raise the visibility, prestige, and ultimately enrollments of the University. I am prepared to work tirelessly to make sure that this College achieves success and am honored to serve in this role."
Hulsizer has been a full-time faculty member in the College of Arts & Sciences since he arrived at Webster in 1997. He teaches classes in psychology, social psychology, and biopsychology as well as applied psychology classes and advanced statistics. He is also a fellow in Webster's Institute for Human Rights and Humanitarian Studies. His research interests are in altruism and aggression, mass violence, hate groups, social cognition, social justice, social influence and persuasion, international human rights, peace psychology, and stereotyping, prejudice, and discrimination.
Hulsizer has written about various topics related to the teaching of psychology, research methods, peace psychology, social justice, hate groups, and genocide. He is co-author, with fellow Webster professor Linda M. Woolf, of "A Guide to Teaching Statistics: Innovations and Best Practices" (Wiley-Blackwell). He and Woolf have also co-authored several dozen chapters, articles and entries for a variety of publications articles and journal entries in the past decade. Hulsizer has also contributed several articles to the newsletter "Peace Psychology," and served as editor to that publication for six years.
He is a past recipient of the William T. Kemper Award for Excellence in Teaching at Webster University and the Emerson Excellence in Teaching Award, and he has received or shared multiple awards for research and instruction from the Society for the Teaching of Psychology.
Before arriving at Webster, he was an adjunct professor of psychology at Baldwin Wallace College in Berea, Ohio, and was a part-time professor of psychology at Kent State University.
Hulsizer holds a BA in Psychology from State University of New York at Buffalo and an MA and a PhD in Experimental Psychology from Kent State University.