Webster University Launches New College of Science and Health
Webster University will launch The College of Science and Health on June 1 to strengthen the collaboration and resources available to its health- and science-related academic units. The new school will enhance the University's ability to respond to employers' emerging needs and better prepare students for careers in health and sciences.
The new school comes just five years after Webster constructed a new interdisciplinary science building designed to support the demands of high-quality science and health programs and extend their impact.
"The formation of the new college is a natural evolution of the growth of our health and science programs," said Webster University President Julian Schuster. "The new College will bring greater focus to the needs of the health and science programs and improve the experience for students and faculty by teaching the skills that are sought after in tomorrow's workforce. We continue to do what Webster has historically done so well for more than a century: meet the unmet needs of the community. In this instance, it will be through boosting the number of graduates in the region with strong backgrounds in health and science fields."
The University has historically had a strong core of science and health programs, but advances in the sciences necessitated cutting edge facilities. This realization culminated in Webster's strategic construction of a state-of-the-art interdisciplinary science building with the latest health- and science-related technology. That building, Browning Hall, opened in 2017 and was named for Laurance L. Browning, Jr., a former chairman of the Board of Trustees and a generous donor to the University along with his wife, Virginia (Jinny). The couple were lead-donors to the construction of Browning Hall.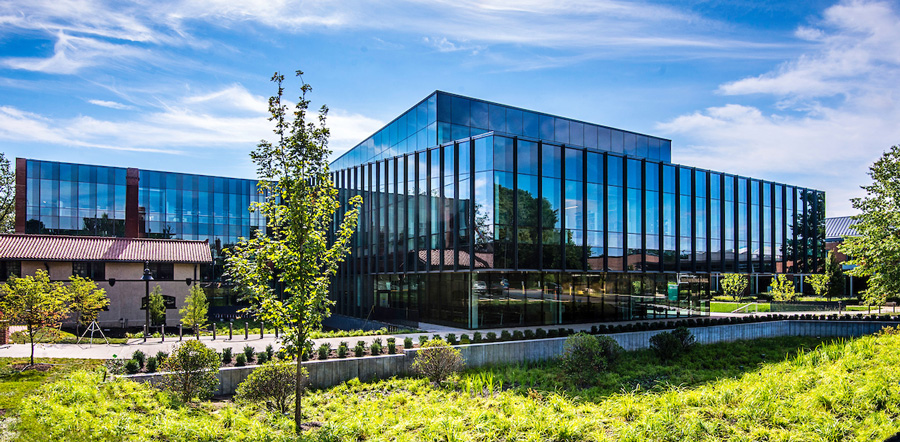 Webster has made significant achievements in its science and health programs in the past decade. The Webster Nursing program is very well-respected in the region and as a result has cohorts with major health care institutions such as BJC, SSM, and Mercy. The Webster Groves Counseling program has achieved CACREP accreditation, which opens up numerous options for graduates to work in counseling-related fields across the United States. The Doctor of Nursing Anesthesia Practice routinely has a student waiting list given the fact our faculty are both dynamic instructors as well as experts in their field – all of which have professional relationships with facilities across the region. Virtually every facility in the region which has nurse anesthetists will have a Webster graduate on staff. The biology and psychology programs at Webster are two of the most popular majors in the institution primarily because students work side by side with faculty on a variety of research projects primarily designed by the students themselves. Very few institutions can match the 1-1 ratio of student-to-faculty engagement.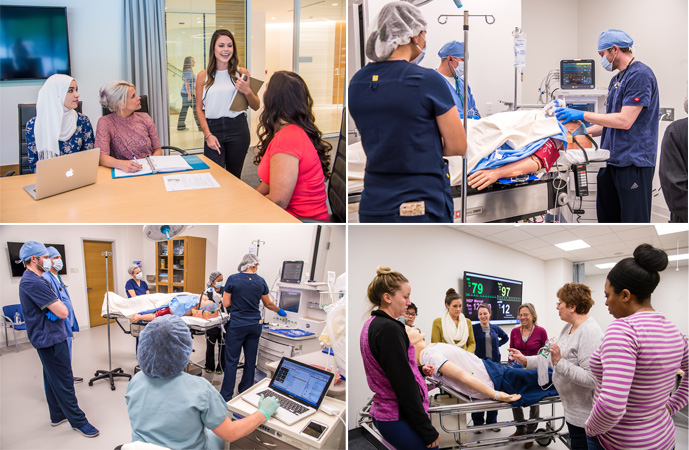 The University also has received several grants from the National Science Foundation, the National Institute of Health and a number of other agencies. One example is the University receiving a unique grant from the U.S. Department of Health and Human Services through its Behavioral Health Workforce Education and Training program. Led by Professor Muthoni Musangali, that grant will create a collaborative program with St. Louis County that will improve the county's intake system for patients who are immigrants. The program also will offer counseling students paid internships – a rarity in the field – while gaining real-life experience helping some of the most vulnerable populations in our society.
Two NSF grants, one led by Professor Stephanie Schroeder in 2017 and a second by Professor Mary Lai Preuss in 2021, were to boost the recruitment of first-time college students in the community college systems into bachelor's of biology degree programs. Nursing Professor Janice Palmer was awarded a grant from the Missouri Department of Education to improve workforce education for those currently in the field of nursing. And last year, the Hearst Foundation awarded the University a grant to assist faculty members in the nursing department complete their doctoral degrees.
Research from faculty members in health and science programs has also garnered national attention in the past several years. For example, Associate Professor Ryan Liberati was awarded two grants from the Schultz Foundation for Advancing Counseling. Associate Professor Nicole Miller-Struttmann is part of a multi-agency effort to study ways to maximize pollination in urban environments. That effort received a significant grant from the U.S. Department of Agriculture. Miller-Struttmann has previously gained national recognition for her research, including being featured in the Smithsonian Magazine for a research project to see how bees react during a solar eclipse.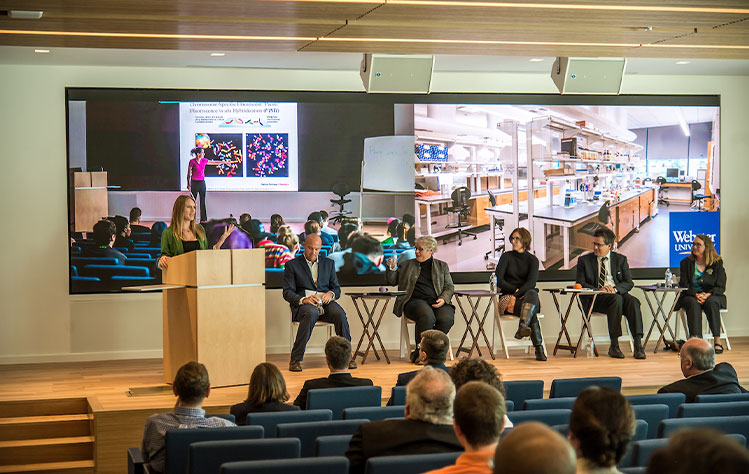 Webster's psychology program has been at the forefront of teaching psychology. For example, Professor Linda Woolf was recently awarded the Charles L. Brewer Award for Distinguished Teaching of Psychology by the American Psychological Association/American Psychological Foundation. Only one professor of psychology in the U.S. is selected each year for this distinction. Woolf is also the current President of Division 2 (The Society for the Teaching of Psychology) of the American Psychological Association. Professors Michael Hulsizer and Heather Mitchell also have won awards from the Society for the Teaching of Psychology (APA Division Two) for incorporating new or innovative content into psychology courses.
The creation of a new college will support and strengthen faculty research in science and health disciplines, said Vice President for Academic Affairs Nancy Hellerud.
"Webster faculty integrate research and teaching in innovative ways," said Hellerud. "In addition to bringing their research experiences into classrooms and labs, faculty members employ student researchers to assist on projects and sponsor students as they embark upon their own research. Students apply for student research funding and present at research conferences, including our own Research Across Disciplines (RAD) conference. They graduate ready to take the next step in their career or education path."
The College of Science and Health will be home to:
Undergraduate programs
Biological Sciences
Biology
Chemistry
Exercise Science
Nursing
Psychological Science
Psychology
Graduate programs
Biomedical Sciences
Doctor of Nurse Anesthesia Practice
Environmental Management
Gerontology
Human Services
Nursing
Counseling
School Counseling
Science Management and Leadership
Webster University Chancellor Elizabeth (Beth) J. Stroble said she looks forward to seeing what the new college will be able to accomplish in the future.
"In the past decade, faculty and students in Webster's health and sciences programs have significantly increased their capacity for impactful teaching, scholarship, and community engagement," Stroble said. "Expanded facilities, competitive federal grants, valued accreditations, alumni career success, and purposeful partnerships are all in evidence as a result. Creating this new college provides greater visibility for academic strengths in the disciplines of science and health and forms the foundation for even greater impact in the future."