Webster University Appoints New VP of Enrollment Management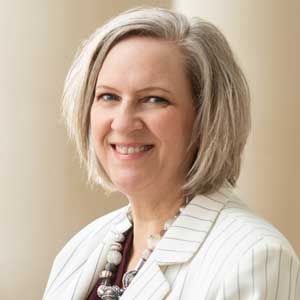 ST. LOUIS – Lisa Blazer will join Webster University as the vice president of Enrollment Management. She will lead the work on creating a strategic enrollment management plan across our programmatic and various modality offerings.
Blazer brings more than 30 years of enrollment experience in higher education to Webster University. She starts March 1.
"Blazer comes to Webster University with rich experience and exciting ideas that energize our undergraduate and graduate enrollment," said Webster University President Julian Z. Schuster. "I look forward to working with her and welcome her to the Gorlok family."
Currently, Blazer is the associate vice president of Undergraduate Recruitment and Outreach at Texas A&M University, where she previously served as associate vice president of Enrollment Services. Prior to that, she served as senior associate vice provost for Academic Innovation and the interim vice president for Strategic Enrollment at the University of Texas at San Antonio. During her time overseeing Strategic Enrollment, the university reported an 11% enrollment increase in new freshmen students and a 28% increase in transfer students. She also served as the director of Financial Assistance for University of the Incarnate Word in San Antonio, Texas.
"As Webster focuses on our future through meeting diverse students' needs, I welcome Lisa Blazer to our community," said Webster University Chancellor Elizabeth (Beth) J. Stroble. "She brings valued experience and leadership in a dynamic time for our university."
She has been recognized by several national and state organizations for her work. She was named the 2017 Alan W. Purdy Distinguished Service Award recipient by the National Association of Student Financial Aid Administrators and served as the national chair for that organization from 2016-2017. She also received the 2016 Leo Hatten Distinguished Service Award from the Southwest Association of Student Financial Aid Administrators and served as president of that organization in 2012.
At Webster, Admissions, Enrollment Technology, Financial Aid, International Recruitment and Services, the Office of the Registrar and Online Enrollment will report directly to her.
"Returning to St. Louis is a homecoming for me, as I started my college career as an undergraduate at Missouri Baptist University in St. Louis," Blazer said. "I look forward to working with my new colleagues at Webster University and adding to the tremendous success story of a truly international institution."
Blazer holds a bachelor's degree in Piano Performance from Missouri Baptist University, a master's in Organizational Development from the University of the Incarnate Word and a doctorate in Education, with an emphasis in Organizational Leadership, also from the University of the Incarnate Word.