Myrtle Beach Grand Reopening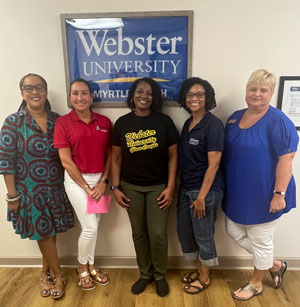 The Myrtle Beach campus hosted a grand reopening event on July 23. The event was held to celebrate the newly-renovated learning spaces and to introduce the New Visions Wellness Center on campus.

Webster Myrtle Beach has partnered with New Visions Wellness Center to host the Community Counseling and Training Center. The center provides training for counseling students and free mental health services to the community.
For more information, contact the Myrtle Beach campus.