Webster Student Wins Wiley Publishing Stay the Course Grant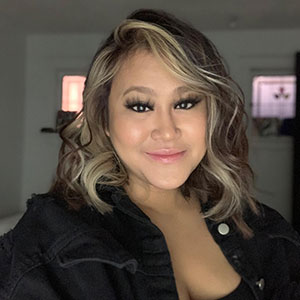 When Webster University Professor Nora Dunkel received an email from a colleague last spring alerting her to the opportunity to nominate a student for a scholarship, she immediately thought of Nancy Kong.
Kong received that scholarship – a $500 "Stay the Course" grant from publisher John Wiley & Sons - at the end of the spring semester.
"Nancy had been in my general chemistry lab in the fall, and we'd chatted a lot throughout the semester," Dunkel explained. "I didn't know her whole story, but I knew I saw persistence - someone doing their best to manage working full time while trying to fit in being a full-time student. She reminded me of myself when I was in college."
Dunkel went on to recount how "for a variety of reasons" she herself had suddenly ended up with the full responsibility of paying her own way through senior year of her undergraduate degree. She recalled the feeling of just how much every dollar mattered.
"A $200, last-minute scholarship from my own department made a huge difference for me at the time," she said. "This was my chance to pass that along."
The $500 award, meant as a stopgap of sorts, was offered by the renowned academic publisher - also known as Wiley - with the aim of helping students who found themselves in particularly dire straits amidst the fallout of COVID-19 and other personal hardships.
As it turned out, more than 1,300 students would be nominated by their professors, and 200 would be chosen to receive funds. Kong was one of them.
"It felt wonderful to know that my professor paid attention to me as an individual even though she has plenty of other students, as well," Kong said, explaining that the value to her was so much more than financial. "I felt heard, seen, appreciated and blessed to have crossed paths with Professor Dunkel and Webster University. Although winning the grant is wonderful, the feeling of finally belonging at a university is what I've always wanted as a student."
After receiving the award, Kong and other recipients were asked by Wiley to submit clips of themselves answering the question of what persistence means to them. Kong, who cited the loss of a friend, financial struggle, job instability and a long search for the right university amidst her roadblocks to learning, was resolute in her definition.
"Persistence to me means knowing that life will have its ups and downs," she said. "But being willing to take that ride every day and never settling for anything less than achieving your goals."