Webster University to Offer Programs in the Republic of Georgia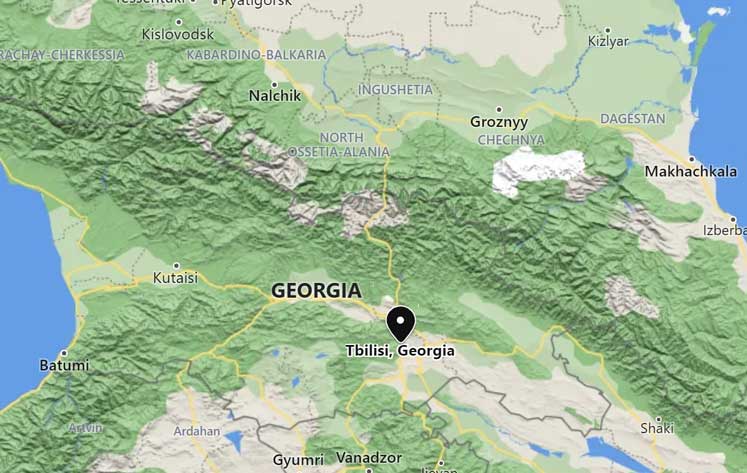 ST. LOUIS - Webster University, which operates in more than 50 locations on four continents, will open a new campus in the South Caucasus nation, the Republic of Georgia. Applications for students are being accepted this semester and the first classes are expected to be offered in Fall of 2022.
The initial programs that will be offered are bachelor's degrees in international relations, business administration, and media studies, and graduate degrees in international relations, media studies, and business administration.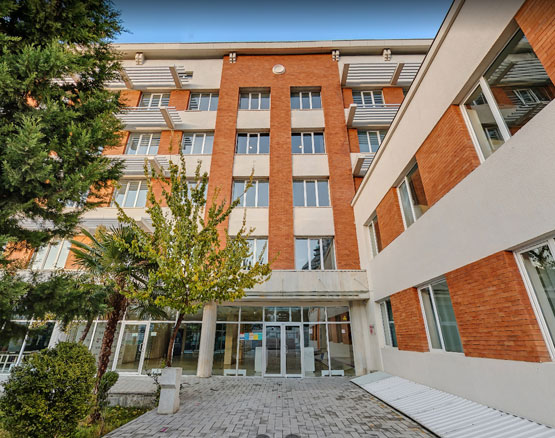 "In the past century, many countries have emerged from the shadow of colonialism and are realizing that a strong higher education system is vital to their future success. By partnering with institutions like Webster University, they are expanding their educational system to offer American-style education which will better prepare their next generation of thought leaders to compete in this increasingly interconnected world," said Webster University President Julian Z. Schuster. "Webster University has been tremendously successful in establishing these types of operations. Our Uzbekistan campus is now the second largest in the Webster network, and we look forward to similar success in the Republic of Georgia."
With nearly 4 million residents, Georgia is located at the intersection of the continents of Europe and Asia, and is bordered by the Black Sea, Russia, Turkey, Armenia and Azerbaijan. The country has a parliamentary-style democracy that was established in 2003. The Georgia location will be in the southern end of the capitol city of Tbilisi, with nearly 1 million residents.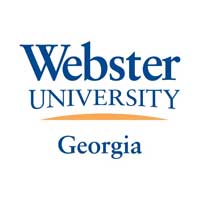 Webster Georgia will offer classes on the campus of Business and Technology University of Georgia, located just west of Vake Park and within easy walking distance of coffee shops, gyms, shopping districts, residential areas, and a sports stadium. The area offers an abundance of trees and open space which gives the feel of a small rural community than a large city.
The student population initially will be composed of those from Georgia and other nearby countries, though, in Webster's tradition, opportunities to study abroad in Georgia will become available for students at other Webster locations. Similarly, students based in Georgia will have opportunities to study at Webster's other locations in Africa, Europe, Asia and North America.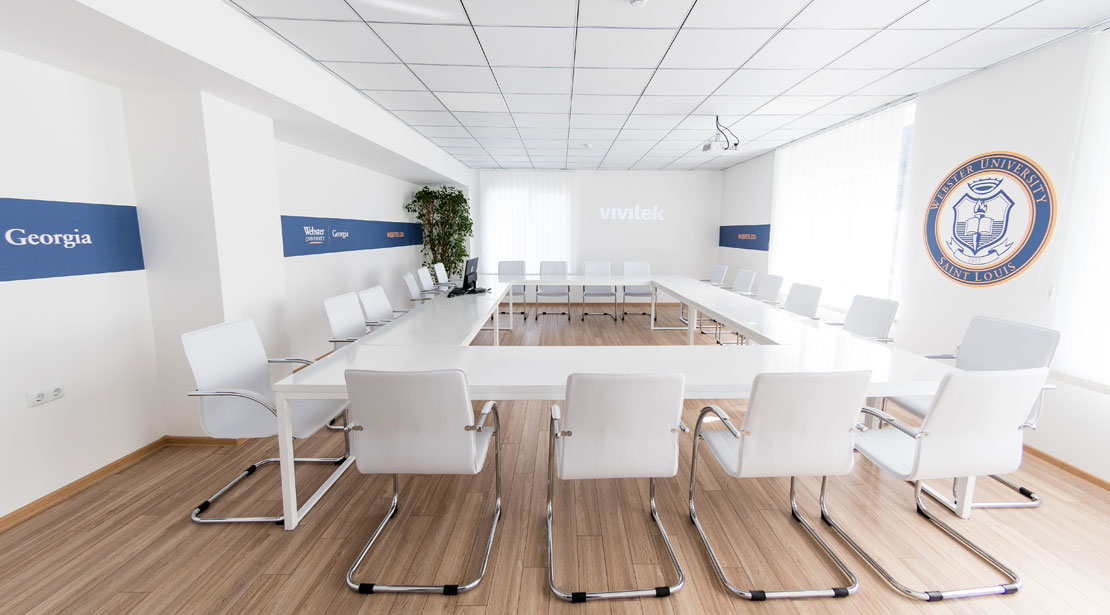 "Webster Georgia will offer a unique learning environment by encouraging collaboration among students, faculty, and staff from all of our international locations," said Webster University Chancellor Elizabeth (Beth) J. Stroble. "This will further foster the intellectual exchange of people and ideas, helping develop global citizens in a rich multicultural atmosphere. I proudly welcome Georgia to the Webster Worldwide Network."
Operations in The Republic of Georgia will be directed by Webster University's Director General for Global Campuses Ryan Guffey, Vice President for Academic Affairs Nancy Hellerud who also will serve as Georgia's rector, and Emin Tahir Oglu Hajiyev who will serve as vice-rector.
The new location has been approved by the Ministry of Education in the Republic of Georgia and is pending approval by the Higher Learning Commission (HLC), an independent corporation that is one of six regional institutional accreditors in the United States. HLC accredits degree-granting post-secondary educational institutions in the United States.
For more information, visit https://webster.edu/ge/.