Ricker's 'Three Left Turns to Nowhere' Virtual Launch Feb. 16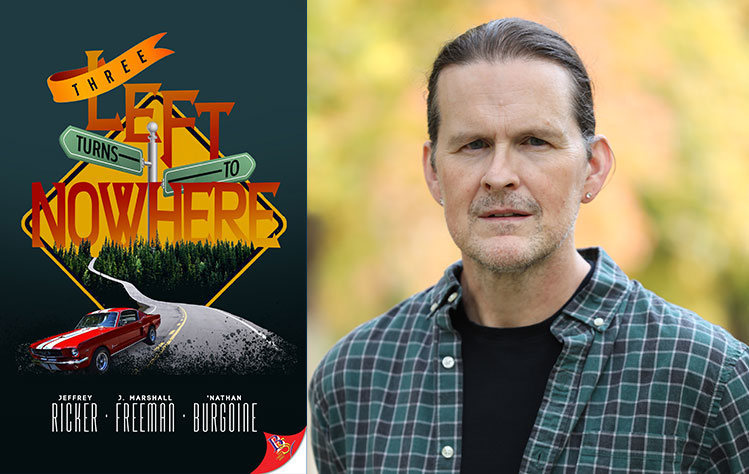 Webster alumnus Jeffrey Ricker '01, adjunct professor of creative writing in the English Department, is releasing his third book, Three Left Turns to Nowhere, published this month by Bold Strokes Books. Co-authored with Canadian writers 'Nathan Burgoine and J. Marshall Freeman, the anthology of three interconnected young adult novellas follows three strangers heading to a convention in Toronto, who end up stranded in rural Ontario, where a small town with a subtle kind of magic leads each to discover what he's been searching for.
Left Bank Books in St. Louis will host a virtual launch event with the authors on Wednesday, Feb. 16, at 7 p.m. Central on Facebook and YouTube. More information is available at Left Bank's website.
Ricker has taught introduction to creative writing with an emphasis on science fiction and fantasy at Webster University since 2018. In addition to holding a BS in computer science from Webster, he earned an MFA in creative writing from the University of British Columbia and a bachelor's in journalism from the University of Missouri. Previously, he was a staff member at Webster from 1998-2006.