International Conference on Creativity, English Language Teaching Held at Tashkent Campus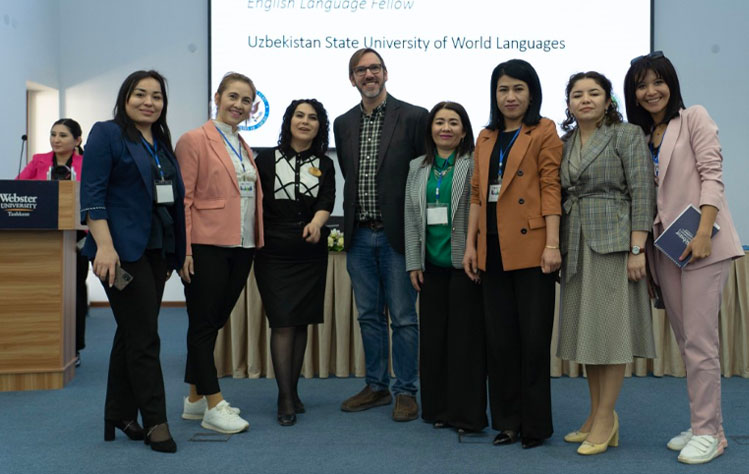 On April 1-2, 2022, Webster University in Tashkent hosted an international conference for teachers of English as a foreign language - Webster University in Tashkent International Conference on Creativity and English Language Teaching (WUTICCELT 2022). According to one of the organizers, the MA in education and innovation (EDIN) coordinator in Tashkent, Rokhatoy Boltaeva, "The idea behind the conference was to strengthen the network of English language teachers and education researchers, serve as a platform to exchange their knowledge and skills in terms of latest pedagogical technologies and methodologies, and engage the participants in professional development."
The conference was attended by English language instructors from around Uzbekistan. Presenters came from the United Kingdom, United States, Australia, New Zealand and Uzbekistan. The event featured four keynote speakers over two days: from Webster's School of Education, DJ Kaiser, associate dean of and director of the Teaching English as a Second Language (TESL) program, and Basiyr Rodney, chair of the Department of Teacher Education; Scott Thornbury, internationally acclaimed English teacher trainer; and Feruza Rashidova, president of Uzbekistan Teachers of English Association.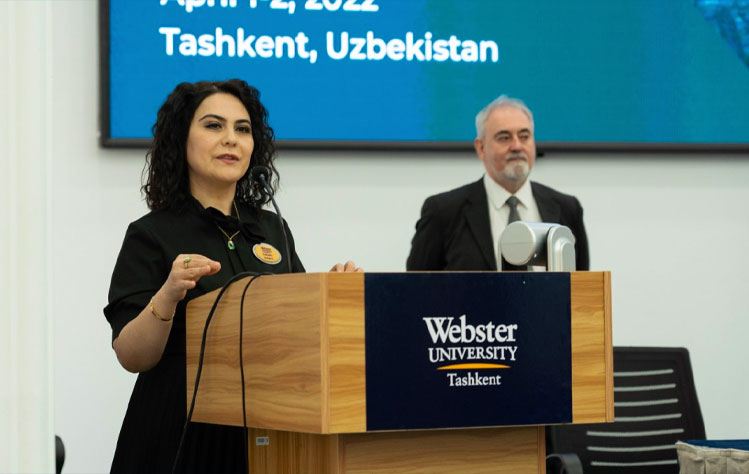 Another of the main organizers, James Thomas, director of the master's program in teaching English as a second language, said the focus on creativity differentiated this conference from other local events for educators. "There are already many institutions and organizations providing long and short courses," said Thomas. "More importantly, there are many teachers who are eager to improve their language and teaching skills."
Educators from Uzbekistan and foreign specialists presented their research at WUTICCELT 2022 in six themes. The second day of the conference included seminars to help attendees gain practical new skills and knowledge pertaining to English language education. Boltaeva shared her impression that expert presentations of "high-quality work shared in innovative ways" excited and intrigued the participants.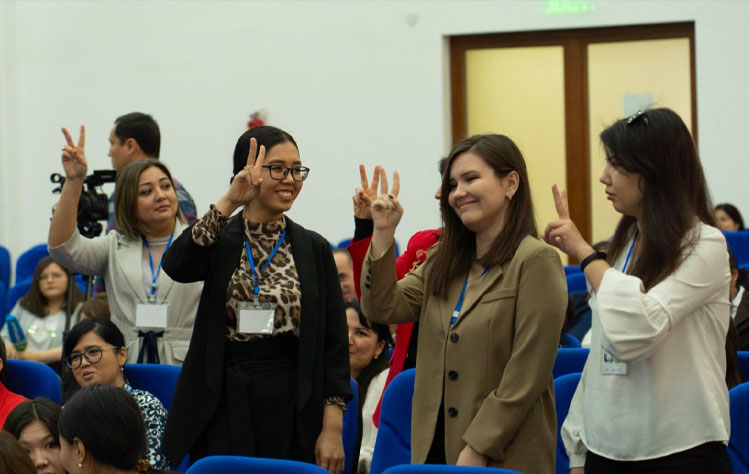 Another important aspect of the conference was networking. "We wanted to provide a wide range of local and international contributors to help meet [professional development] needs and to give participants the opportunity to meet each other and the presenters," said Thomas.
The conference organizing team included other staff of Webster University in Tashkent associated with the MA TESL and MA EDIN programs, as well as Webster's partner in Uzbekistan, the Center for Implementation of Webster University Educational Programs in Tashkent.