Cagla Zimmermann – Alumni spotlight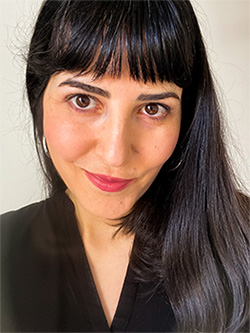 There are three words to describe Cagla Zimmerman: A passionate, vibrant, talented and unique artist. She loves the energy of strong colours and contrasts and loves to get lost in the details. Cagla Zimmerman is a self-taught freelance illustrator and designer currently based in Vienna, Austria. Although she has a Master's degree in International Relations, she always knew that painting was her true passion.
"After my graduation, I was working at the International Press Institute, and I felt that my career had just started. Yet life had other plans; my husband changed his work and we moved to Munich. Most jobs required me to be fluent in German and I was very frustrated. At that time, my high school art teacher was still in my life through social media and once she learned that I was struggling to find a job, she encouraged me to go back to art and follow my dreams."
Cagla mainly paints with gouache, but she is also passionate to use oil colours, acrylics, coloured pencils, and oil pastels as well as digital tools. For an artist, the most important tool is an inspiration. When we asked Cagle from where she gains her muse, this is her answer:
"The inspiration really comes from anywhere… I pick it up as it comes… From nature, photography, poetry, theatre, and cinema, from folk dances, beautiful locations, cafes, or landscapes… Once I have found my inspiration, let's say after I read a poem, it is even hard not to start sketching something. So, the passion is always there, as soon as my muse knocks on the door, I welcome her in…"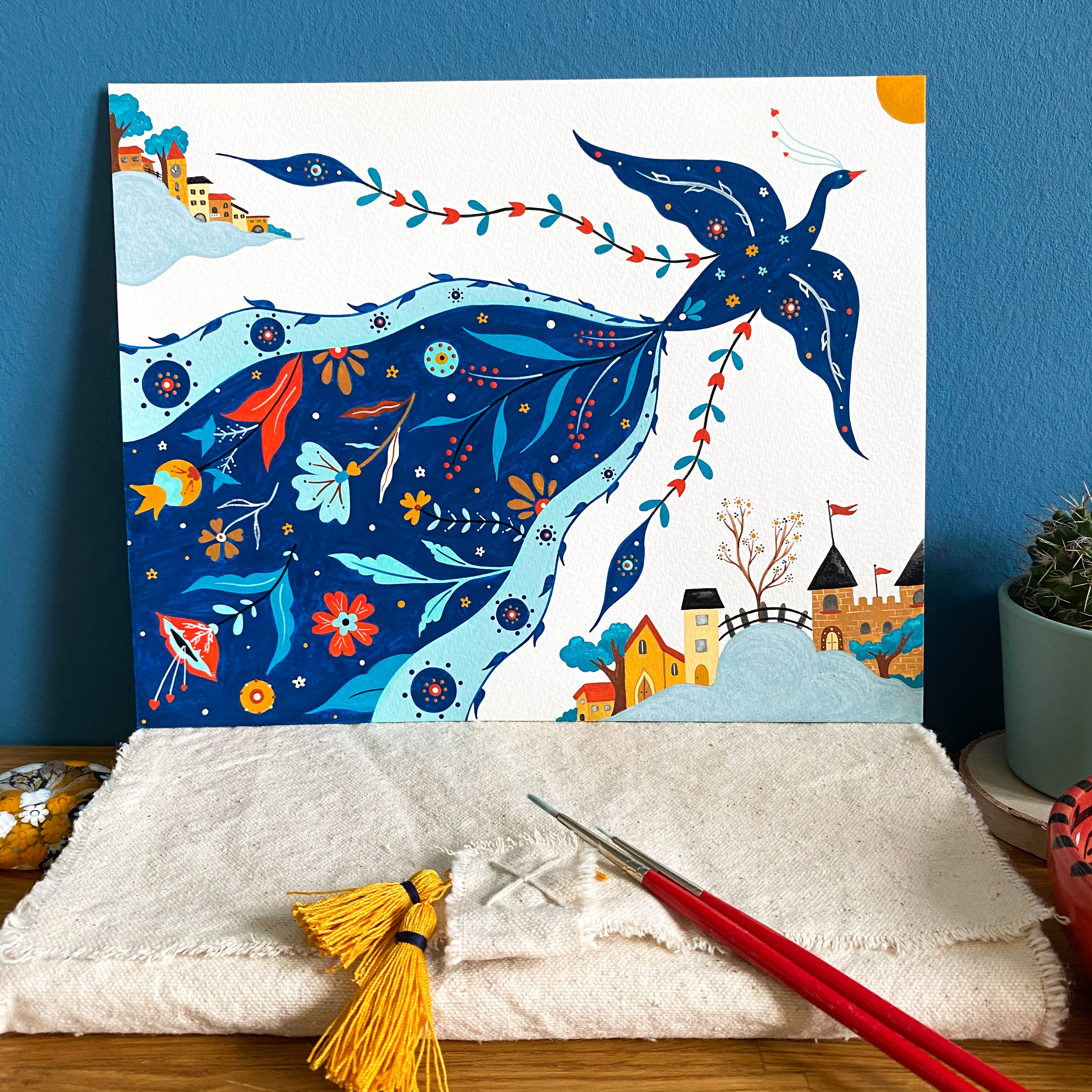 Above the beautiful and unique illustrations, Cagla also practices digital art.
"In the beginning, I was against it because for me the whole beauty of the process is the painting part. The entire painting ceremony was something so crucial to me… even preparing the empty glass jar to clean the brushes is part of the process. But I later realized that I need to give up on this ceremony, at least in part, because when you work with clients, it is easier to change parts of the illustration accordingly. Digital art simply makes life much easier, but it still is not as satisfactory as a real painting."
During the times when Cagla is not painting, she loves dancing. When she was young, she had tried a variety of different traditional folklore dances.
"I love Caucasian dances the most, more specifically Azerbaijani folk dances. The women are dancing so elegantly and expressing their emotions through their hands, arms, and feet. While watching it, you feel the dancer is floating."
If you are interested in buying one of her pieces of art, you can visit Toi Art Gallery. Furthermore, Cagla has an online gouache course. If you are passionate about painting, or you just want to start a new hobby, here is a link to the online course.
"The best thing about this course is the feedback I get from my students. When they tell me how much they have learned or how confident they feel after taking my course, that makes me enormously happy."