Webster University Receives Frank Murray Award for Excellence in Educator Preparation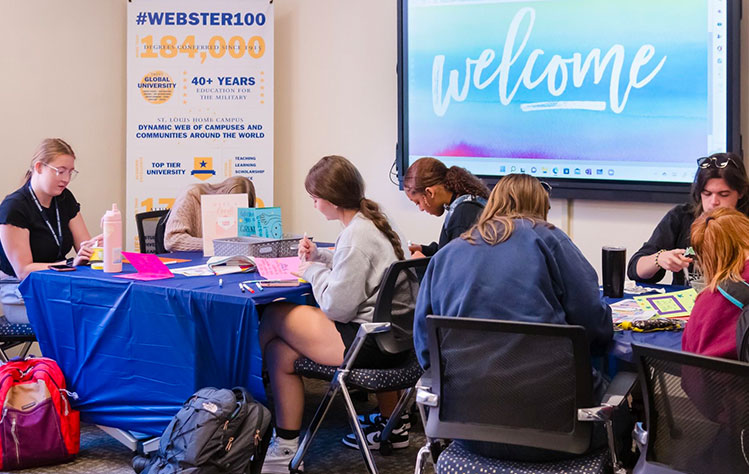 The Department of Teacher Education within the School of Education at Webster University was recognized this month with a 2022 Frank Murray Award from The Council for the Accreditation of Educator Preparation (CAEP). Webster's Educator Preparedness Program is one of only 32 out of more than 600 around the world considered for the honor to earn the recognition this year – and is the only college or university in Missouri to be recognized.
Each year, CAEP grants the Frank Murray Award to outstanding educator preparation providers who complete a rigorous accreditation process. It is reserved strictly for those institutions that achieve the gold standard in teacher preparation accreditation with a clean review – meaning zero stipulations for change or improvement. Programs from across the U.S., Puerto Rico, Jordan and The United Arab Emirates seek the recognition. The award also specifically honors programs that are laudable for their commitment to continual improvement and ongoing innovation.
Interim Dean Stephanie Mahfood, of Webster's School of Education, shared the news with pride and praise, calling the award an "unexpected honor" and yet a fitting one, considering what it affirms about the depth and rigor of Webster's educator preparedness. She named the teaching and practice of student assessment and feedback as just one of many components of continued excellence at Webster.
"As professionals who teach teachers about teaching by teaching, we teach about assessment of student learning and how data inform instructional decisions," she said. "We have worked deliberately to craft an assessment and feedback system for our own students that models this best practice. I'm pleased our accreditors have recognized the ongoing collaborative effort, reflection, and adjustment this requires. Our goal is to prepare educators who are able to do the same kind of work for the students they will teach."
The School of Education at Webster offers relevant, hands-on curriculum across a variety of fields and disciplines that aims to cultivate effective, innovative educators who are prepared to meet the challenging and evolving demands of the profession today. Graduates are empathetic, professional practitioners, fully ready to guide the next generation of students through successful educational endeavors.