Webster Vienna Premiers Video Casting Spotlight on Alumni Success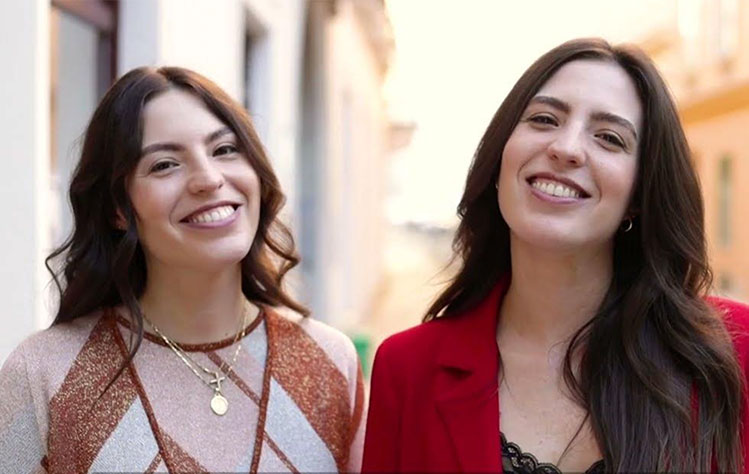 Webster Vienna Private University premiered a new promotional video focused on successful alumni during its Thanksgiving Dinner event on Nov. 24. The video reveals the Webster Vienna community as the place to be for any student searching for camaraderie, professional support and inspiration along their career path.
"Webster Vienna's global network of students and alumni is an essential aspect of who we are," said Associate Director Samuel R. Schubert. "From past to present, through a combination of teaching excellence, public outreach, and unparalleled student mentorship, our community has grown and thrived over the last four decades."
Schubert went on to credit the Webster Vienna Alumni Association, a community more than 4,000 members strong, with "being at the heart of the university's success by enriching Webster Vienna's culture of mentorship and playing an essential role in campus life."
Alumni Association President Stefano Cantini shared that the Vienna chapter's ongoing goal is to connect graduates with one another for opportunities related to career advancement, cultural enrichment, guest lectures, mentoring and much more.
As part of ongoing efforts to continually enhance resources available to the university's network, the new Webster Vienna Alumni Online Community was launched this fall. The platform includes a global directory, alumni news, a job board and group forums, among other features. It also offers alumni the opportunity to give back to the community by volunteering to serve as mentors, offer industry advice, and become alumni ambassadors.
Prior to graduating, students are supported by Webster Vienna Career Services via coaching sessions, job search assistance, events and Europe-wide recruitment opportunities. Upon graduation, students automatically become a part of the robust Vienna alumni chapter and have access to all of its benefits.
Learn more here.