Webster Remembers Charlie Beech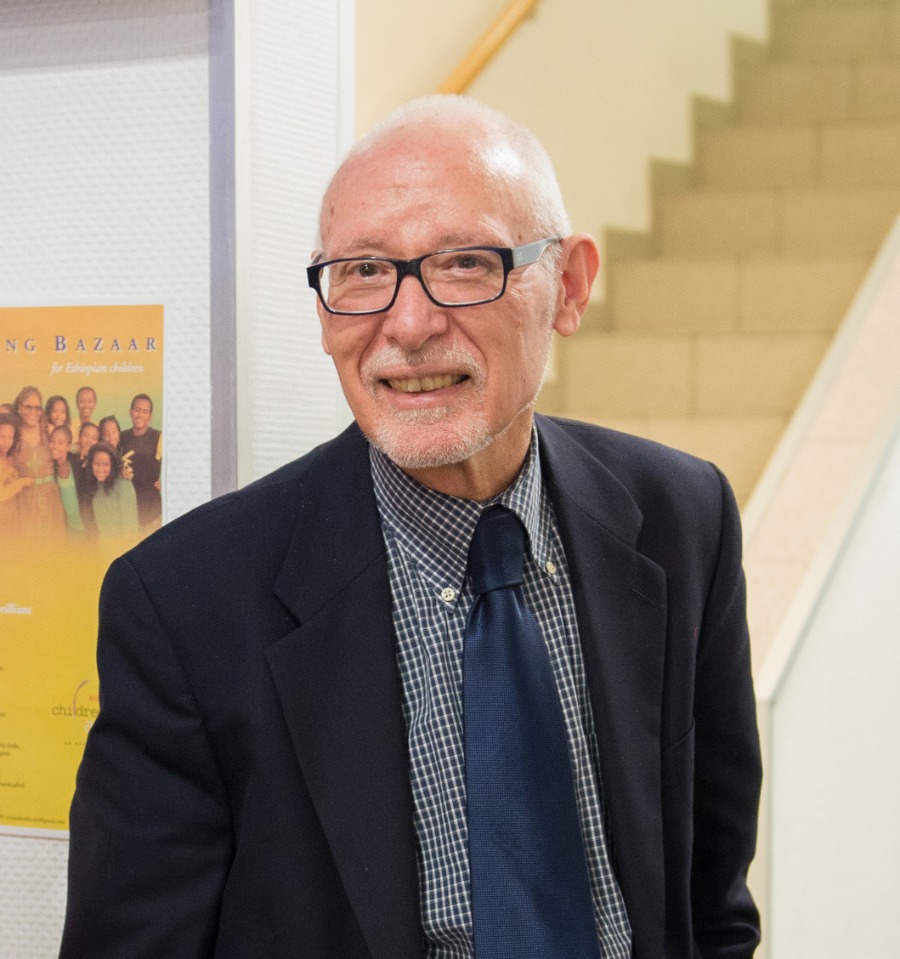 A humble gentleman. An excellent storyteller. A loyal, ready-to-help colleague with a passion for high standards. The entire Webster University community keeps these traits top of mind as we celebrate the life of Charles "Charlie" Beech, former associate vice president for international recruitment and services, who passed away in March.
For more than 50 years, Beech has contributed to the landscape of higher education – and specifically the promotion of international education – in countless transformative ways.
His career began in 1967 at Park University in Parkville, Missouri, where he earned his bachelor's in English and then became an admissions representative for the university in the New York and New England regions. He went on to hold positions at Monmouth College, Webster (then Webster College), and Fontbonne University before returning to Webster in the early 80s. For the 30-plus years since, the Webster family – and Webster Geneva in particular – has been the lucky beneficiary of his unparalleled devotion, service, and friendship.
Webster Chancellor Elizabeth (Beth) J. Stroble was quick to offer memories and gratitude for Beech upon the news of his passing.
"With gratitude I celebrate the many ways that Charlie Beech touched the lives of Webster students. Across a career that embodied this university's mission of meeting unmet needs, Charlie's response was a consistent "yes" when his leadership was needed," she said. "Whether in St. Louis or Geneva or anywhere else in the world of Webster, Charlie encouraged our students as global citizens. I will miss his kind and generous spirit."
The Council of International Schools recognized Beech with its prestigious T. Michael Maybury Award in 2011. Personal integrity, a great ability to lead and inspire others, a deep commitment to the professional development of colleagues, and an active status as a champion of global, cultural understanding were all criteria for the award.
Beech's "wise council, cheerfulness, and thoughtful insights" were noted during the awards presentation, as well as his steadfast devotion to all students.
"He gives generously of his time and knowledge with perceptiveness, energy, and an unshakable faith that each young person who comes along, no matter what their past record may have held, can succeed with the proper attention and the right program," the council said.
At Webster, Beech helped not only to grow but to transform international recruitment and student services in myriad ways. He served as Webster Geneva's associate vice president of international enrollment for 14 years and, even in retirement, according to his own words, "remained actively engaged in focused activities that could assist in supporting Webster Geneva's mission to offer a high-quality education to a diverse, global student body."
Beech even created the Charles E. Beech Leadership Endowed Scholarship Fund to support Webster Geneva students in perpetuity. Memorial gifts may be made to the fund in his honor.
"Webster University is grateful for over three decades of service from Charlie Beech," said Webster President Julian Z. Schuster. "His commitment to delivering the Webster mission to students across the world has built a strong foundation for the continued success of our Webster Geneva campus. If you had the privilege to know Charlie, you know that he was a passionate, generous, and inspiring leader. We are grateful for his contributions and the impact he made on the lives of so many students."
Webster Geneva is holding a memorial service for Beech on Webster Geneva's campus on Sunday, June 25 at 4 p.m. (9 a.m. CST). The service will be livestreamed via Zoom for those who would like to attend remotely.