CMS Students Earn Awards From Artist Presentation Society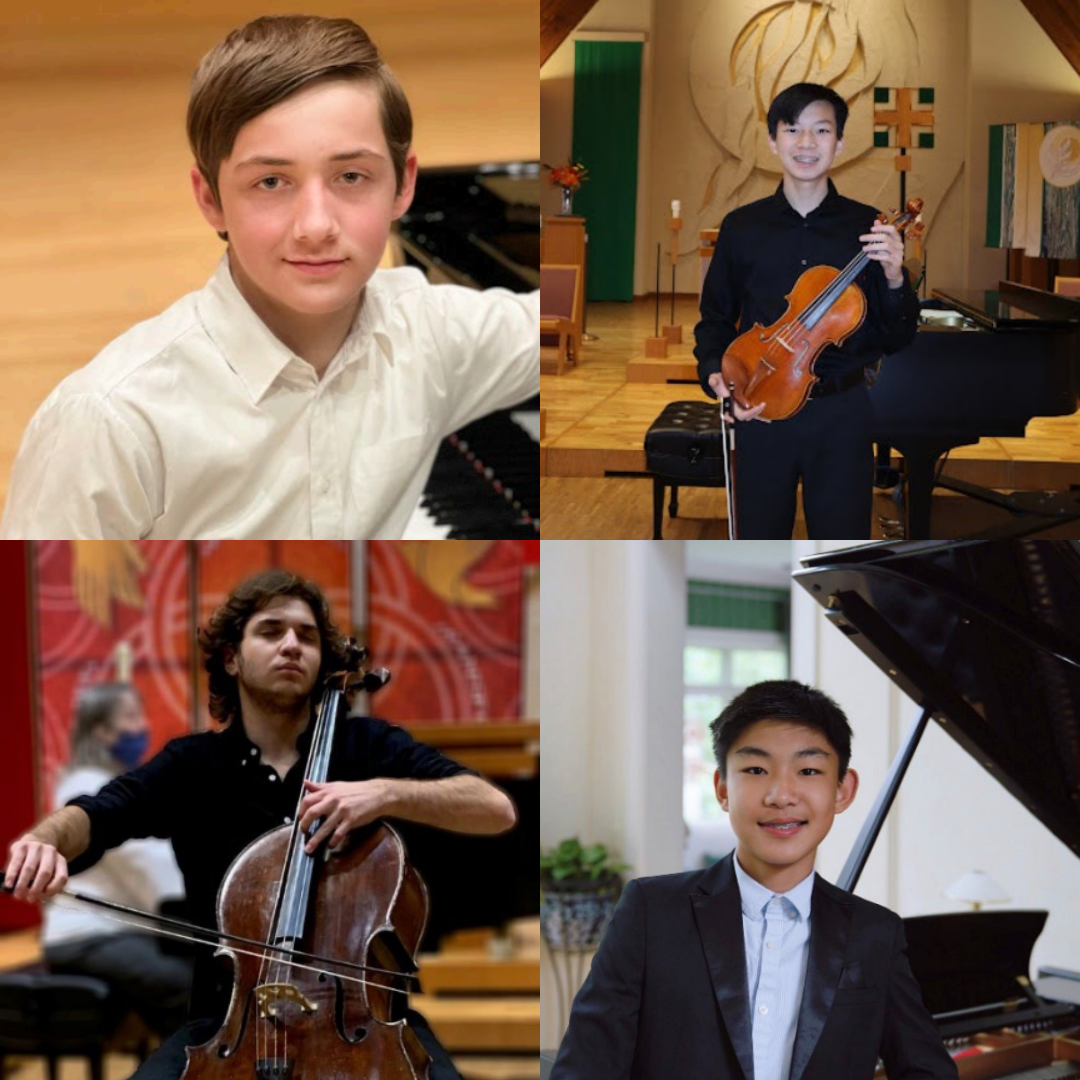 The Artist Presentation Society (APS) supports the Community Music School of Webster University (CMS) by offering a competition open to CMS students every other year. Winners of the competition earn a cash prize and are featured in a recital.
This year, the competition was held on March 12 and two winners were selected.
John Bergmann, percussion and piano (M. Faris & Z. Ilyashov)
Eric Chen, violin (P. Ilayshov).
An honorable mention was awarded to Milla Chitwood, cello (Lehr).
The recital featuring Bergmann and Chen will be held on Sunday, June 4, at 2 p.m. at First Congregational Church in Webster Groves. 
The winners from the 2020 APS competition, Daniel Diringer, cello (Lehr) and Jerry Chang, piano (Z. Ilyashov) will also participate in the recital since their recital was canceled due to COVID-19 restrictions.