Webster University Hosts South Central Regional College Fair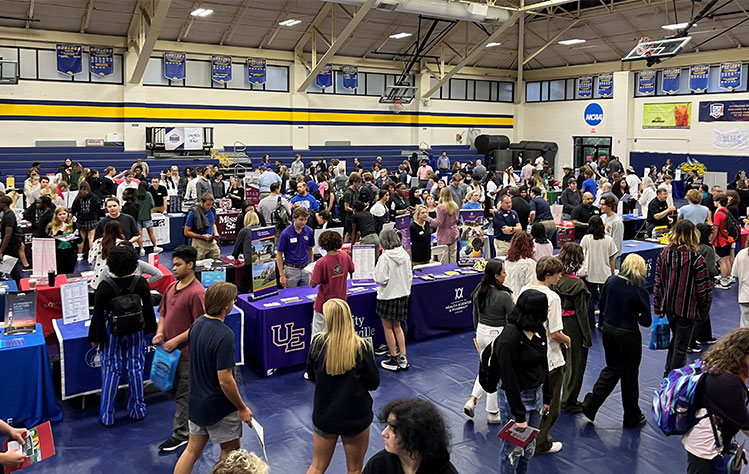 On Sept. 12, Webster University's Office of Admission hosted the South Central Regional College Fair. Eighty-four colleges and universities were represented, and over 300 students attended from area high schools, including Affton High School, Brentwood High School, Hancock High School, Bayless High School, Maplewood Richmond Heights High School, and Nerinx Hall High School.
The Southern Central Regional College Fair, sponsored by the Missouri Association of College Admission Counseling (MOACAC) has taken place during the fall semester at Webster University for the past 10 years. Twelve regional college fairs are held throughout Missouri annually, allowing high school students to explore their college options after graduation. Webster University is one of only seven universities in the state to host a college fair.
"Hosting a regional college fair allows college bound students to see Webster's home campus up close and personal," said Andrew Laue, associate director of undergraduate admissions at Webster University. "Our partnership with MOACAC [which includes hosting regional fairs] is important as we continue to grow our first-year student enrollments."