Faculty and Staff Highlights: Hill, Palmer, Rosenblum
Webster University faculty and staff highlights offer a roundup of recent Webster faculty and staff activity and achievements.
Hill Co-Authors Textbook
Stuart Chapman Hill, associate professor of music, recently co-authored a new book: Q&A for MLT: Choral Perspectives on Music Learning Theory. The book is a practical guide to applying Edwin Gordon's Music Learning Theory in the choral classroom. Hill wrote the book along with lead author Jill Reese, from State University of New York Fredonia, and Krystal McCoy, from Southern Utah University, as well as contributing authors from universities, school districts, and arts organizations around the United States and abroad.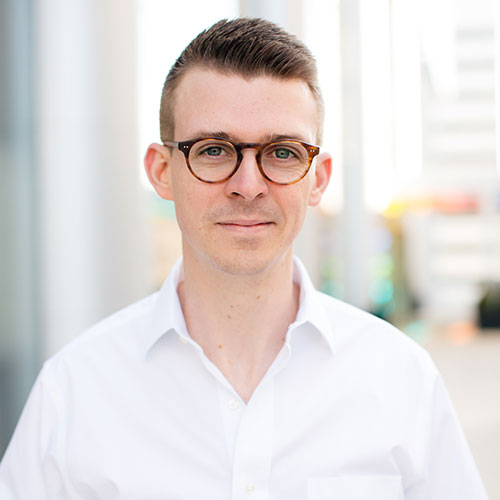 Palmer Competes in World Championship 70.3 Triathlon, Prepares for Ironman 70.3 Kenting
Julie "J.P." Palmer, a professor in Webster's Department of Management, competed in the World Championship 70.3 Triathlon in Lahti, Finland on Aug. 26. She raced amongst 2,700 women on Saturday, and 3,300 men on Sunday.

Palmer qualified for the World Championship 70.3 Triathlon by winning second place in her age group during a March 2020 triathlon held in Campeche, Mexico. The COVID-19 pandemic had delayed the World Championship race until this year.

The 70.3 distance is a "half-ironman distance", consisting of a 12-mile swim, a 56-mile bike ride, and a half-marathon (13.1 miles). Palmer placed 147th out of 162 participants in her age group with a 43:40 swim, 3:08 bike and a 2:48 run.

Palmer is currently preparing for her next venture: Ironman 70.3 Kenting, which will be held this October in Kenting, Taiwan.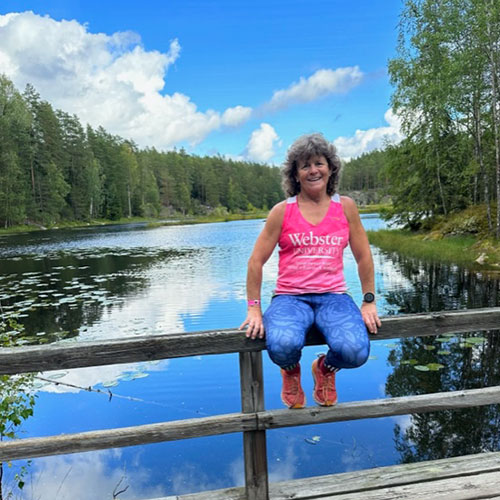 Rosenblum to Speak at Panel Event
History, Politics, & International Relations Professor Warren Rosenblum will be speaking on a panel concerning "Groups Targeted by the Nazis," sponsored by the Museum of Jewish Heritage.
The event takes place on Zoom on Monday, Sept. 18 at 11:30 a.m.