CMS Faculty Member Premieres New Work with St. Louis Philharmonic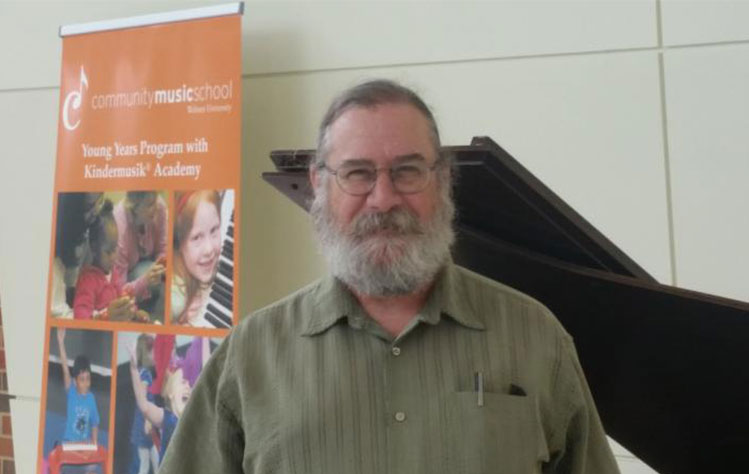 John Thomas, instructor of Horn, Theory and Composition at the Webster University Community Music School, will have the world premiere of his latest composition, "Fantasia for Orchestra", performed by the St. Louis Philharmonic Orchestra under the baton of Darwin Aquino. The premiere will be held on Friday, March 3rd at 7:30 p.m. at the Skip Viragh Performing Arts Center on the campus of Chaminade College Preparatory School.

Fantasia for Orchestra is a programmatic piece, or Tone Poem consisting of four sections; I Awakening, II Conflict, III Spirits, and IV Resolution. The piece is about 32 minutes in length and was inspired by current world events and an optimistic vision of things to come. Additional works performed at the concert include Copland's Quiet City and Tchaikovsy's Symphony No. 6 in B-minor Op. 74 "Pathétique." For ticket information, call (314) 421-3600 or visit www.stlphilharmonic.org.