Webster University Department of Music Introduces NEXUS Concert Series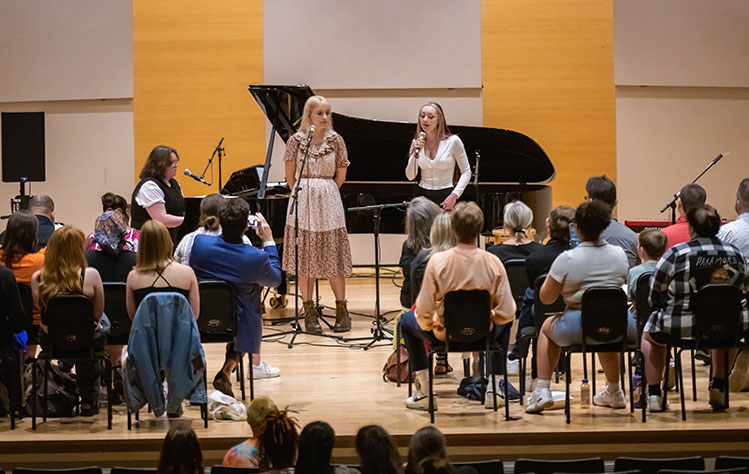 Webster University's Department of Music is thrilled to introduce NEXUS, a new concert series focused on recognizing and celebrating the musical ingenuity that is born, nurtured, and flourishes on campus.

NEXUS, which stands for "New EXpressions of Unknown Sounds," will showcase new music in its many forms. In addition to serving as a platform for original music, NEXUS fosters a spirit of connection and collaboration – a fusion of wide-ranging new music events within a unified concert series.

The NEXUS series will include events throughout the year such as new music ensemble concerts, student composer concerts, songwriter showcases, wet ink events, composition faculty recitals, and guest performances featuring contemporary compositions. These NEXUS events all embody the creativity, community, and exceptional music that thrives at Webster University.

One of the most anticipated upcoming NEXUS events is a performance by Alarm Will Sound, a world-renowned new music ensemble. Alarm Will Sound visits Webster on Sunday, Oct. 8 at 7 p.m. in the CMS Concert Hall for the St. Louis premier of Donnacha Dennehy's evening-length work, "Land of Winter." The event is open to the public and free to all students, and Webster faculty and staff with Webster ID.

For more information about upcoming NEXUS events, along with the most current concert information for the Department of Music's 2023-24 musical offerings, please visit the Department of Music's performance calendar.