Chancellor Announces Transition Plan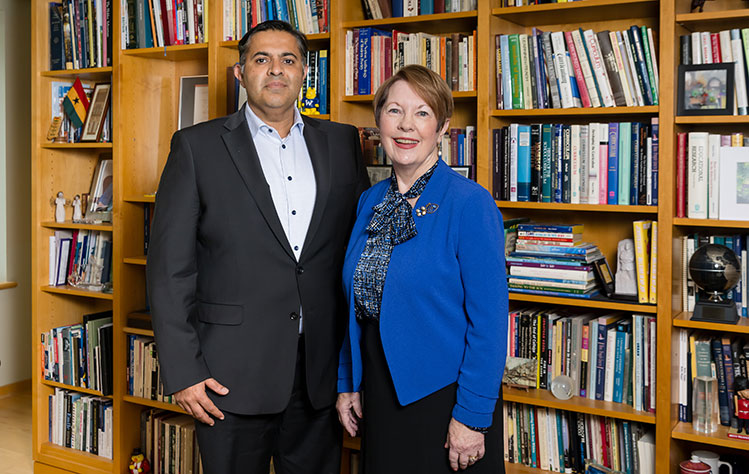 ST. LOUIS – After a nearly 15-year tenure, Webster University Chancellor Elizabeth (Beth) J. Stroble announced that she will conclude her active service as chancellor on Dec. 31, 2023.
"My experience at Webster University has been the highlight of my professional career. It has been truly an honor to work with the outstanding faculty, staff and students of this University," said Stroble. "Webster's mission and legacy of meeting unmet needs has inspired my commitment to improving the student experience, and I will continue to support the University in the future, extending the legacy of our founders, the Sisters of Loretto."
Stroble, who joined Webster University in 2009 as president, helped the University refine its global footprint; established Webster as a leading voice in pursuit of diversity, equity and inclusion; and founded a STEM strategy that will equip generations of students with needed knowledge and skills.
"We thank Chancellor Stroble for her leadership and service to Webster University during the past 15 years," said Sumit Verma, chair of the Board of Trustees. "She has led Webster University through some of the most challenging times in the history of higher education, and we are very grateful for her dedication, passion and service to this University."
After a long-planned sabbatical early next year, Stroble will continue to support the University focusing on alumni relations and fundraising.
In light of Stroble's retirement decision, the Board of Trustees is beginning a global search for her successor. That search will be inclusive, transparent and focused on finding the best leader for the future of Webster. "The Board of Trustees understands how important it is to find the right person for the next era of Webster University's history," said Verma. "The future of Webster is very bright, and we are going to take the time needed to select the right leader."
During this transitionary time, Julian Z. Schuster will continue serving in his current role as president of Webster University.
About Webster University
With its main campus in St. Louis, Missouri, USA, Webster University (www.webster.edu) comprises an action-oriented global network of faculty, staff, students and alumni who forge powerful bonds with each other and with their communities around the globe. Founded in 1915, Webster is an independent nonprofit university with students studying at campus locations in North America, Europe and Asia, and in a robust learning environment online. The University is committed to ensuring high-quality learning experiences that transform students for global citizenship and individual excellence.