Celebrating 10 Years of Webster Suggs Scholars: Josh Tyler
Webster University's Dr. Donald M. Suggs Scholarship program is 10 years old this year. Webster is reaching out to some of the 37 students or alumni who benefited from the program to feature their personal and professional successes.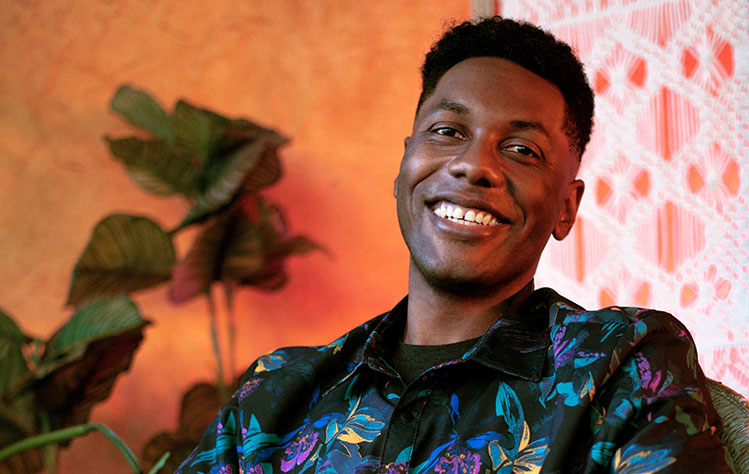 Josh Tyler
BFA, Film Production
Class of 2018
Josh Tyler wasn't just one of the first two Suggs Scholars to attend Webster when he enrolled at Webster in 2014. He also was the first person in his immediate family to attend. Learning how to navigate college was tricky, but he said he was grateful to find people at Webster who helped support him on his journey.
As a result, he has since worked on several films since graduation and earned a master's degree at the prestigious American Film Institute. And he believes he could not have found success without Webster's Suggs Scholarship.
"It is one thing to offer financial support to historically marginalized communities; however, scholars also need the appropriate support and guidance in order to best take advantage of their education," Tyler said. "Dr. Parrent (now retired) was that guidance for me. He was one of the first individuals I met when receiving the Donald Suggs Scholarship and introductions to Webster. Throughout my academic career, I often sought Dr. Parrent's guidance in my academic and professional career trajectory. He was the person that urged me to push past the imposter syndrome I was feeling and apply and ultimately go to the top film school in the country, The American Film Institute, in pursuit of my goal of becoming a film and television producer/writer."
He also leaned on Jennifer Stewart, director of Student Engagement, in figuring out how to thrive in the world of academia. "Jen provided very kind and patient guidance as I learned how to lead organizations and plan events at Webster and learned who I am as a leader in general. She put up with and encouraged all our crazy ideas for events and new organizations that lead to connections and friendships that I still have today."
Since graduating, he has worked on two feature films as a unit production manager and produced seven short films while working on his master's. He recently completed the film "Ritmo," a short musical that follows the journey of an Afro-Latinx boy in high school. The film was selected to be featured in the American Film Institute Conservatory Showcase and will run through next year. He is now working on a documentary called "This is our Town." It will follow a young historian's journey who explores the buried history of the LGBTQ+ community in St. Charles, Missouri.
He said being a Suggs Scholar gave him opportunities that he likely would not have received.
"Being a person of color and a first-generation college graduate, pursuing a college degree in general, let alone a degree in the arts, can be a very daunting task. Being a Suggs Scholar meant that I had the opportunity and right to pursue my passions without extreme financial burden," Tyler said. "It meant that I had individuals who believed in me, my goal to become a film and television producer/writer, and a community willing to go above and beyond to help me reach this goal.
"I believe everyone should have the opportunity to feel seen, and my goal is to eventually become a showrunner on a show that inspires this feeling in others," he added. "In pursuit of eventually reaching this goal, I will continue to write, produce, and/or work on film and television productions that further the narrative of commonly under-represented communities and help make a more just and equitable world in front of and behind the camera."
About the Suggs Scholarship
The Dr. Donald M. Suggs Scholarship was established to honor Dr. Donald M. Suggs, an oral surgeon, newspaper publisher, patron of the arts, and distinguished community leader, and is administered by The St. Louis American Foundation. The scholarship is designed to enhance recruitment and retention of academically talented undergraduate students from communities that are typically under-represented in higher education. The funding for the Webster University Dr. Suggs Scholarship Program is provided by Webster University. A committee of staff volunteers helps select students for the program. Webster University has 32 students currently enrolled in the program, more than double of any other participating institution of higher education.