TAP 2023: An Overview of Week One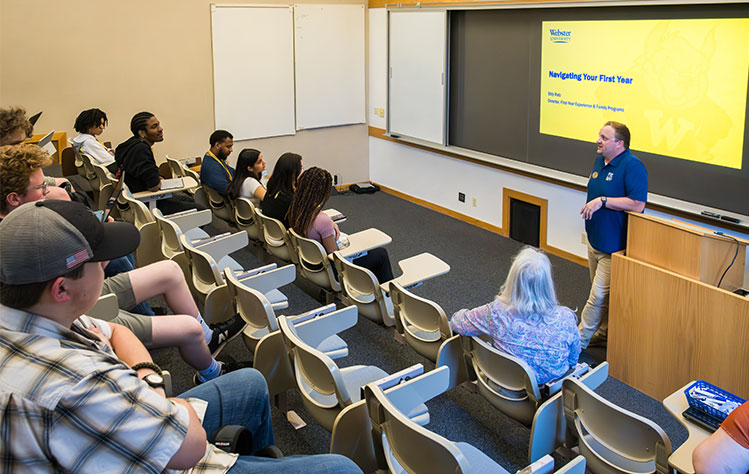 TAP students attend a presentation with Billy Ratz, Director of First Year Experience and Family Programs.
This week, 18 incoming Webster students moved into Maria Hall as part of Webster's Transition and Academic Prep (TAP) 2023 Program. Through the two-week residential summer bridge program, students will have the opportunity to strengthen their academic skills, prepare for the rigors of college, and learn about resources and on-campus support.

Students will attend presentations from First Year Experience and Family Programs, Student Code of Conduct, the Office of Diversity, Equity, and Inclusion, and Title IX. Additionally, students will meet with representatives from the Emerson Library to learn more about conducting research, Financial Aid for individual appointments, and the Reeg Academic Resource Center for a writing workshop and academic counseling.
Amirah Harris, a student in the College of Humanities and Social Sciences, spoke to her experience as part of the program so far. "I have really enjoyed hearing about the services provided here at Webster and I like that everyone has a sense of humor."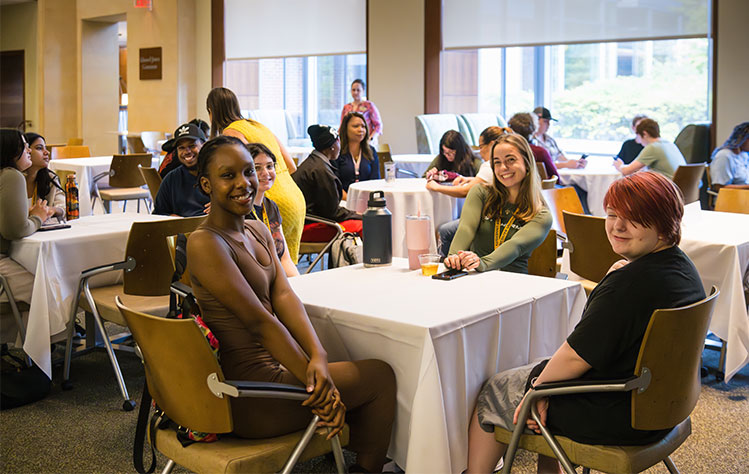 TAP Participants at the opening morning breakfast.
The Reeg Academic Resource Center appreciates each partner's continued support of the TAP program.
To learn more about TAP, visit the Reeg Academic Resource Center's website or contact Lisa Haag, Transitions Coordinator, at lisahaag@webster.edu.