Webster University Advances its Collaboration with Uzbekistan in Promoting Health and Wellness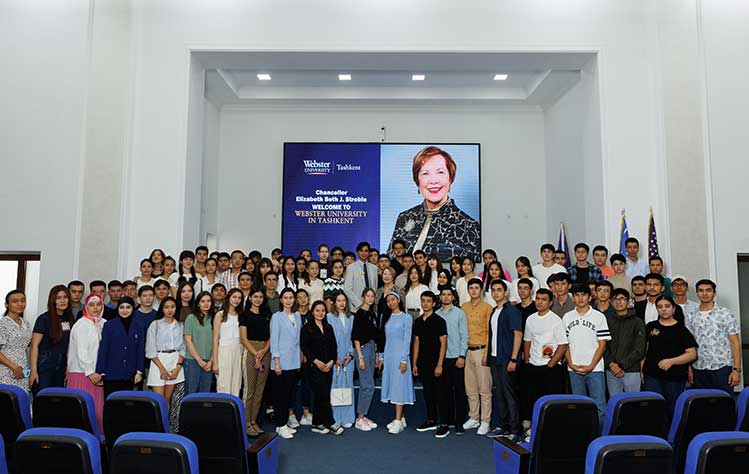 TASHKENT - During the week-long "Uzbekistan-USA Healthcare Week: A celebration of International Collaboration and Achievement" conference in Tashkent earlier this month, it was hard to miss Webster's presence.
The event explored health care policies and practices in Uzbekistan and the United States and discussed ways the two countries can work together on health-related issues. Throughout the week, Webster faculty and staff – along with the University President and Chancellor - were front and center on multiple levels, from giving plenary speeches and joining round-table discussions, to touring medical facilities in the region and opening discussions on potential partnerships.
Webster signed two memorandums of understanding with different groups during the week to further expand educational STEM, legal and other academic programs in the country.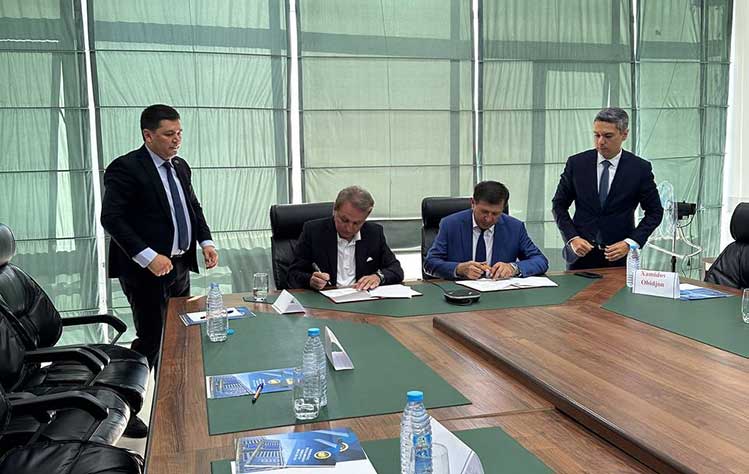 Leading up to the Sept. 6-8 conference, Webster faculty from St. Louis received a first-hand look at the Tashkent Medical Academy. Nursing Department Chair Sue McFarlan, Nurse Anesthesia Department Chair Jill Stulce, Nurse Anesthesia Director of Clinical Education Martina Steed and Psychology Department Chair Morgan Grotewiel toured the facility and discussed potential joint programs that could be shared between institutions.
"Many organizations were eager to meet with us to learn how our institution can lift up their health care systems, most specifically the field of nursing," Stulce said. "We met with the leadership and faculty of academies, nursing students and faculty, nurse leadership from the ministry of health, and nurse leadership from the continuing education programs."
The faculty members also talked to students and locals about Webster University, the first institution from the United States to have a campus in Uzbekistan. All four faculty members said it was clear from the moment they arrived that Webster is a welcome addition to the community. On the very first night in Tashkent, Steed said that she spoke to a staff member in her hotel's restaurant who expressed his desire to eventually attend Webster, after seeing that she was wearing a Webster shirt.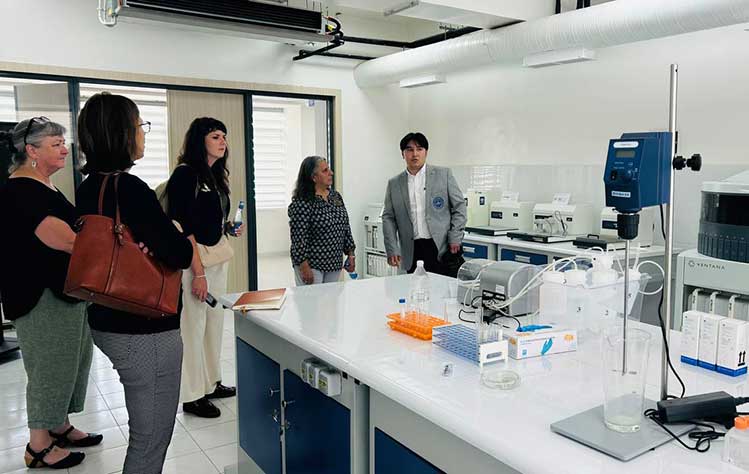 "It was a great way to start our trip because it showed us that Webster is making a significant impact on the community and helping young people achieve their goals," Steed said.
Groteweil added that students were enthusiastic about attending Webster and that many students there said earning a Webster degree was an aspirational goal.
During the week, the Webster delegation visited the Center for the Development of Professional Qualification of Medical Workers, where they were joined by Rikhsi Salikhodjaeva Kamilovna, the chief specialist in nursing at the Ministry of Health and a Webster Tashkent professor. Together, they discussed with staff various ways Webster could strengthen the field of nursing and advance healthcare practices. The Webster faculty also visited the Family Polyclinic No.7 in Tashkent, a public medical clinic, and continued the discussion about cooperation.
While faculty were touring the medical facilities, Webster University President Julian Z. Schuster and Webster Director-General for Global Campuses Ryan Guffey visited Bukhara State University and Bukhara State Medical Institute to further discuss opportunities to work with those institutions. Schuster also met with the graduates of a unique program hosted by Webster University Tashkent. Those students have been learning sign language on Webster's campus during the past four months.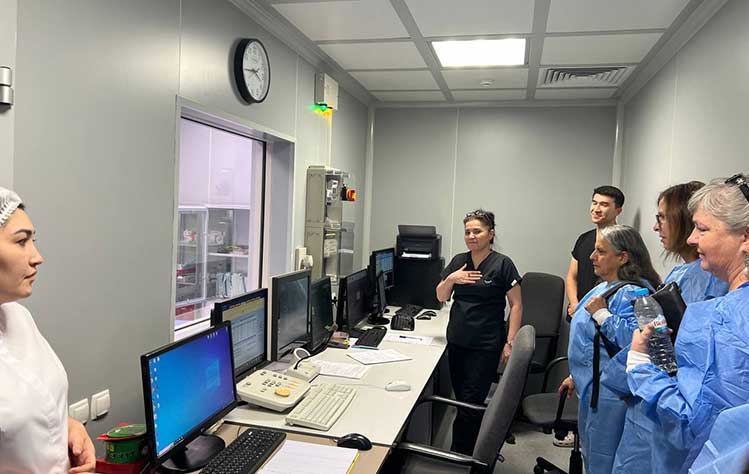 "This is an impressive group of students who were motivated to take on the challenge of learning a non-verbal language that is universally recognized," Schuster said. "Sign language plays a vital role in fostering inclusivity and accessibility to millions of people around the world."
A ceremony marking the completion of the course was held Sept. 8.
Chancellor Elizabeth (Beth) J. Stroble preceded the conference with a campus visit to meet with Webster Tashkent students and exchanged ideas for engaging students in campus life with members of the SGA. She responded to questions from new students, among the many who have now increased Webster Tashkent's enrollment to over 4000. She also gave a plenary speech during the conference on the importance of partnerships such as the one forged between Webster and the Uzbekistan Ministry of Health.
"The sustainable future of our world depends upon our concerted effort to assure improved health and education for all people as well as economic growth and an end to poverty while protecting our natural environment," Stroble said. "These elements to peace and prosperity are embodied in the 17 United Nations Sustainable Development Goals, agreed upon by all member states in 2015. The framework of the UN Sustainable Development Goals and the platform of initiatives adopted by Uzbekistan provide important context for the next steps in the Webster partnership with the Ministry of Health."
Others who spoke at the conference include event host Dr. Amrillo Inoyatov, the Minister of Health of the Republic of Uzbekistan, United States Deputy Secretary of Health and Human Services Andrea Palm, United States Ambassador Jonathan Henick, USAID Director for Uzbekistan David Hoffman, and U.S. Centers for Disease Control and Prevention -Central Asia Director. Alexander Millman.
The week ended for the Webster delegation with Schuster being awarded the "Healthcare Excellence of the Republic of Uzbekistan" badge in acknowledgement of all the joint work occurring between the Uzbekistan Ministry of Health and Webster University. That ceremony was followed by the signing of an agreement to continue that alliance. Schuster also signed a memorandum of understanding earlier in the week with the Federation of Trade Unions of Uzbekistan to add and expand several educational programs that are desired by their members.